Penn State Health announces plans to build hospital in Cumberland County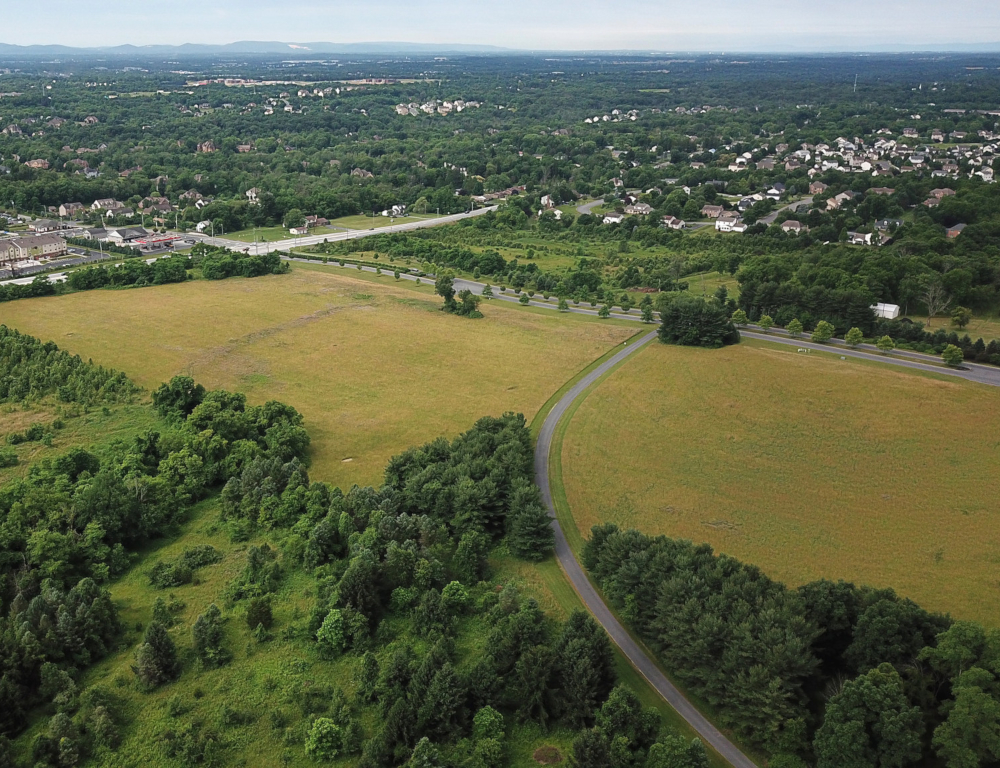 New facility would ensure health care access and choice for residents of Cumberland and Perry counties
Residents of one of the state's fastest growing areas will soon have improved health care access and choice close to home when Penn State Health opens a new acute care hospital on property alongside Interstate 81 in Cumberland County. The new hospital proposed for 44 acres in the Wentworth Corporate Center in Hampden Township means residents of Cumberland and Perry counties and the Harrisburg region would have enhanced access to Penn State Health services and expertise without having to travel to Hershey.
Construction of the 300,000-square-foot, three-story building is slated to begin in early 2019, pending all necessary approvals.
The new hospital, convenient to I-81 and Wertzville Road (Route 944), would feature 110 private inpatient beds, an emergency department, physician offices, various specialty inpatient services, imaging and lab services and complete medical and surgical capabilities.
"When we announced our partnership with Highmark Health in December, we said we are focused on building a regional health network that offers comprehensive care closer to where our patients live," said Dr. Craig Hillemeier, dean of Penn State College of Medicine, CEO of Penn State Health and senior vice president for health affairs at Penn State. "Cumberland County is booming with growth, and we want to ensure that the families in that area have easy access to high-quality and diverse health care services. This new facility is one way we can deliver on our commitment to ensure patients across the region are within 10 minutes of our Penn State Health primary care providers, 20 minutes of our specialty care providers and 30 minutes of a Penn State Health acute care facility."
Last fall, Penn State Health welcomed the providers and staff of Physicians' Alliance, LTD (PAL), with 12 practices across Dauphin, Lancaster and York counties. Earlier this year, the health system announced that Berks Cardiologists (Reading) and Andrews Patel Hematology/Oncology (Harrisburg and Camp Hill) will also join its growing community-based network. The network is anchored in Hershey by the advanced care provided by the Milton S. Hershey Medical Center, the region's only university teaching and research hospital, as well as by Penn State Cancer Institute and Penn State Health Children's Hospital.
The new facility will create hundreds of well-paying jobs, both during construction and once the hospital is operational. The facility will feature an open medical staff, with a plan to develop collaborative programs between Penn State Health faculty physicians and independent community providers.
"Our ambition is to create an environment that enables a tighter relationship between our well-trained specialists and the many high-quality physicians that exist in the Harrisburg and West Shore communities," Hillemeier said. "That's important not only for improving care here today but for expanding opportunities for research and education that lead to innovations in tomorrow's care for those in our region and beyond."
The project's next step is submission of a land development plan to Hampden Township for approval.
###
EDITORS: Multimedia content is available:
High-resolution aerial video of the new hospital site is available here.
A gallery of aerial photos of the new hospital site is available here.
If you're having trouble accessing this content, or would like it in another format, please email Penn State Health Marketing & Communications.