Penn State Health makes progress on two Lancaster County projects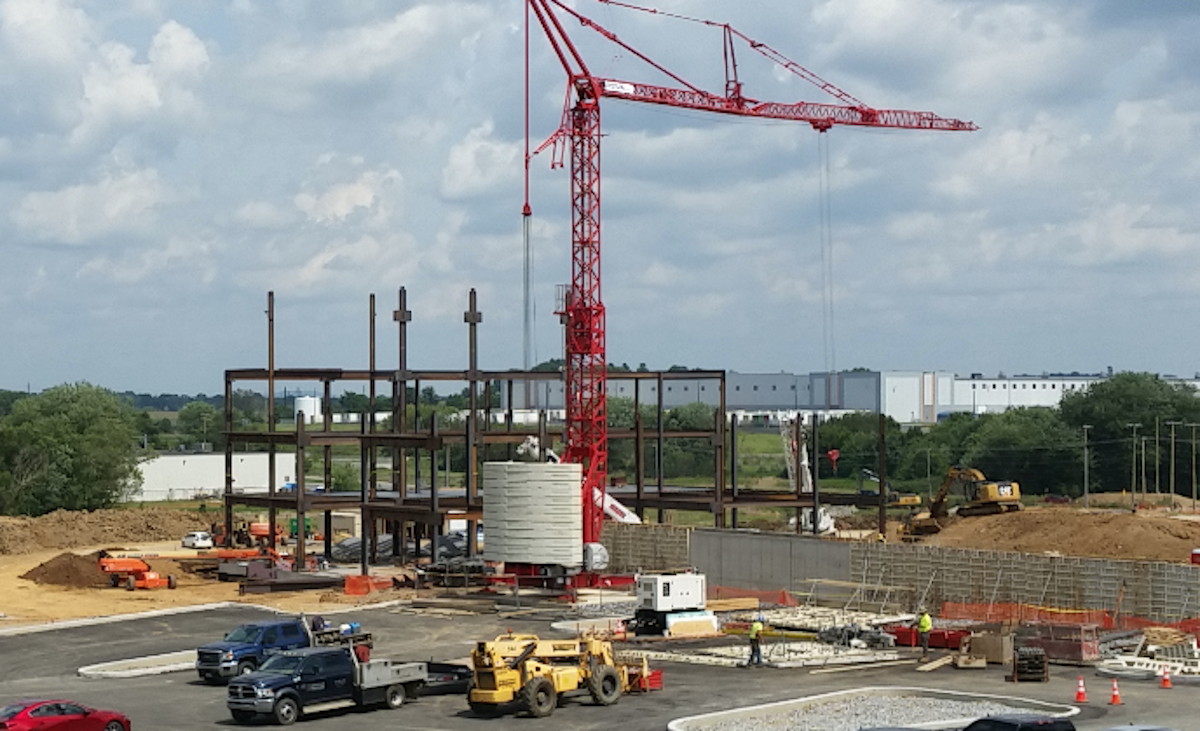 Penn State Health's plans for significant expansion to support Lancaster County and the surrounding region are moving ahead with the development of a new outpatient site and the continued construction of Penn State Health Lancaster Medical Center.
Penn State Health plans to build a 46,000-square-foot outpatient center – its second in the county – at the intersection of Harrisburg Pike and U.S. Route 30, Lancaster, the site of a former Toys "R" Us retail store. Developed with Lancaster-based High Associates, the project includes the buildout of 30,000 square feet of medical office space that will house a variety of medical and surgical specialties and outpatient services, such as imaging and lab testing. Construction will begin in the spring, with an anticipated opening in winter 2021.
"The outpatient services in this new facility will support the growing demand in the community from both patients and referring physicians," said Dr. Peter Dillon, executive vice president and chief clinical officer, Penn State Health. "This new outpatient center will help us deliver on our commitment together with Highmark Health to build a regional care network that ensures people in the communities we jointly serve are within 10 minutes of Penn State Health primary care, 20 minutes of specialty care and 30 minutes of acute care."
On August 14, the first steel beam went up on Lancaster Medical Center, marking a significant milestone in the construction of the 153-bed acute care hospital near the intersection of State Road and Harrisburg Pike in East Hempfield Township.
"Although we lost some time due to restrictions during the early days of the pandemic, the 27-acre plot of land has quickly transformed into an active worksite with nearly 100 trade workers participating in the site preparations," said Steve Massini, CEO of Penn State Health, noting that the process to erect the steel portion of the structure takes approximately eight weeks to complete.  "As the hospital's steel frame takes shape, it serves as a visual reminder that Lancaster Medical Center will bring residents of Lancaster County and the surrounding region enhanced access to Penn State Health's expertise and specialty services without having to make the drive to Hershey."
The 341,000-square-foot hospital, which will be complete in 2022, will bring more than 800 new jobs to the community. It will feature all private inpatient beds, an emergency department, various specialty inpatient services, an imaging lab, complete medical and surgical capabilities and an attached medical office building for outpatient services.
In addition to a number of primary care practices throughout the Lancaster region, Penn State Health operates Penn State Health Lime Spring Outpatient Center, 2221 Noll Drive. The center offers a wide range of physician and outpatient services, including a walk-in clinic for urgent needs.
If you're having trouble accessing this content, or would like it in another format, please email Penn State Health Marketing & Communications.