Penn State Health's acute care hospital in Lancaster County one step closer to groundbreaking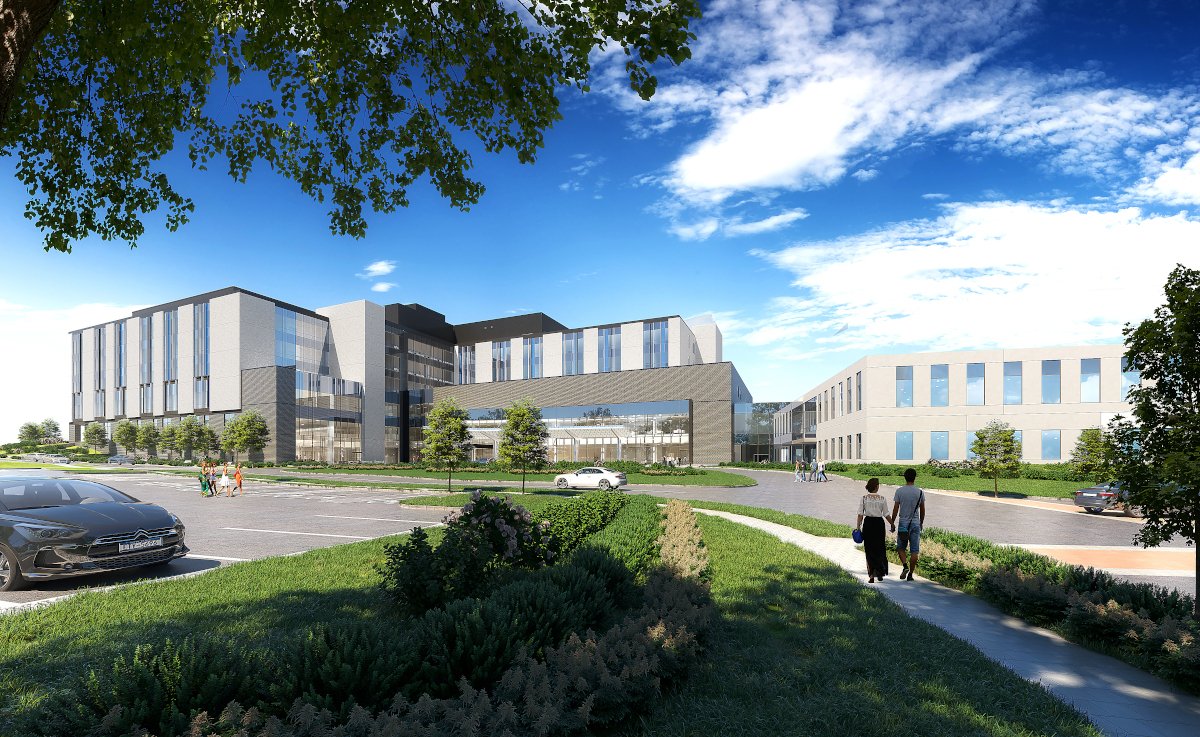 Penn State Health's planned acute care hospital in Lancaster County is moving forward following Board of Directors final approval last week. Penn State Health anticipates breaking ground for the East Hempfield Township project, located near state Route 283, in the coming weeks.
Penn State Health Lancaster Medical Center will be located on 30 acres near the intersection of State Road and Harrisburg Pike and will give residents of Lancaster and York counties enhanced access to Penn State Health's expertise and specialty services without having to make the drive to Hershey. The 129-bed, five-story facility—the health system's fourth acute care hospital—is another way Penn State Health and Highmark Health are delivering on the commitment made in 2017 to build a broader community network that ensures patients and members in central Pennsylvania are in close proximity to Penn State Health primary care, specialty care and acute care settings.
The new 341,000-square-foot hospital will feature all private inpatient beds, an emergency department, various specialty inpatient services, an imaging lab, complete medical and surgical capabilities and an attached medical office building for outpatient services.
Penn State Health is partnering with architectural firm HKS and construction firm Barton Malow Alexander for completion of this project, which is expected to be summer 2022.
The project will create hundreds of well-paying jobs, both during construction and once Lancaster Medical Center is operational. It will feature an open medical staff, with a plan to develop collaborative programs between independent community providers and Penn State Health physicians.
If you're having trouble accessing this content, or would like it in another format, please email Penn State Health Marketing & Communications.