Penn State Health launches public vaccination process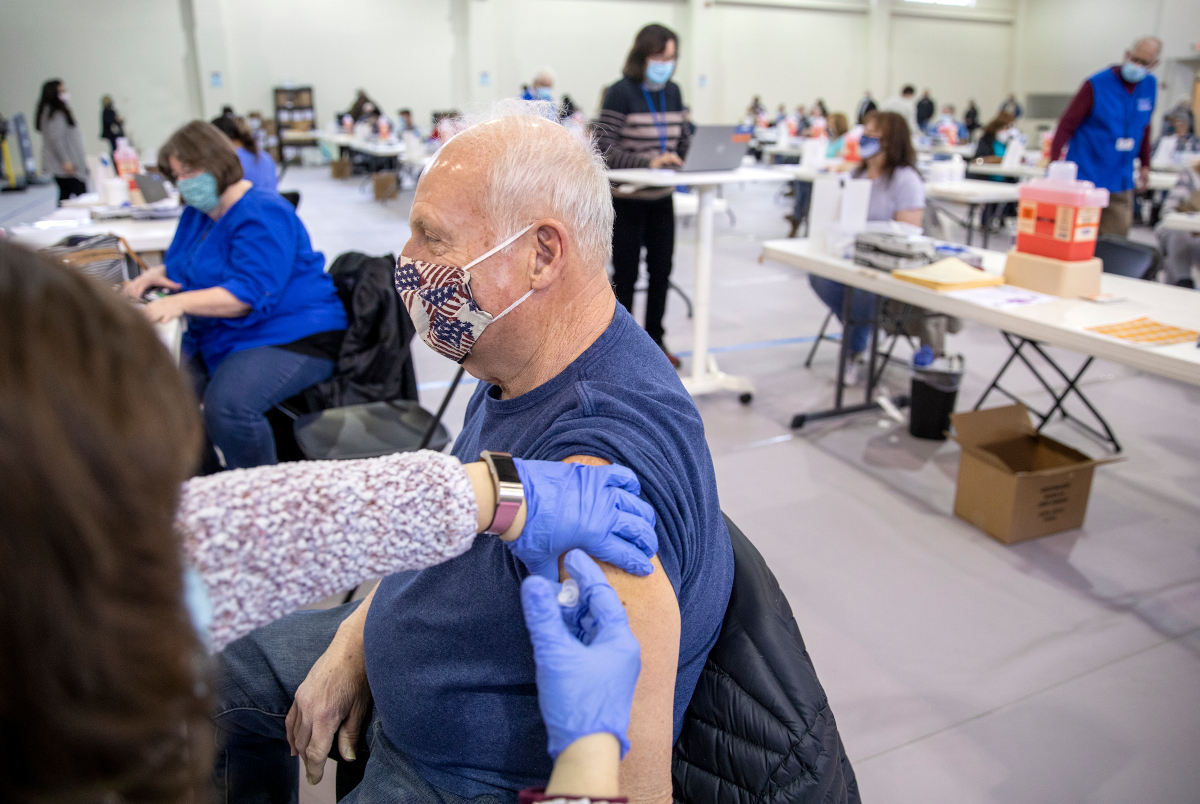 Penn State Health provided COVID-19 vaccines to more than 1,400 members of the public who meet current Phase 1A eligibility on its first day operating four new, dedicated vaccination sites across central Pennsylvania on Monday, Feb 22. Members of the public who meet current Phase 1A eligibility, including Penn State Health patients, were scheduled for appointments through Penn State Health's new direct-scheduling website and call center. The new scheduling systems were launched on Feb. 18, in accordance with Pennsylvania Department of Health's (DOH) requirement that health systems provide broad registration access.
Anyone who meets the current DOH eligibility criteria can register for appointments at one of the following community locations, based on current vaccine supply:
Berks County: EnerSys Technology Center, 2400 Bernville Road, Reading
Centre County: Penn State Health Medical Group ― Colonnade, 32 Colonnade Way, State College
Cumberland County: Penn State Health Holy Spirit Medical Center ― 431 N. 21st Street, Camp Hill (tent outside of Urgent Care)
Dauphin County: Former Power Train Gym, 30 E. Granada Avenue, #200, Hershey
The new sites are part of a Penn State Health plan to provide the surrounding communities broader, more convenient access to the COVID-19 vaccine once supply of the vaccines becomes more regularly available from state and federal governments. Hours of operation will vary at each site, based on vaccine availability. Due to reporting requirements, appointments must be made online or by phone; walk-in appointments are not available at the sites. Instead of having its own dedicated site in Lancaster, Penn State Health is collaborating with other health systems on a large, joint vaccination site there, which is expected to open in March.
Appointments are currently full based on vaccine supply. Penn State Health will open new appointment slots immediately upon receipt of additional vaccine doses. Supply is expected to be extremely limited in the coming weeks. Penn State Health is encouraging those who meet current DOH eligibility criteria to register online at vaccine-scheduler.pennstatehealth.org or by calling a central scheduling number: 1-844-774-8883, to be notified when new appointments become available. Additional information related to COVID-19 and the vaccine is available on Penn State Health's COVID-19 vaccination information page.
Penn State Health has placed additional staff to help answer calls given the high demand for COVID-19 vaccination and anticipates opening an additional call center in the coming weeks. Still, because of high demand paired with a large number of Phase 1A-eligible people and an uncertain supply, those trying to register for appointments should anticipate long wait times by phone and likely extended scheduling options online. Members of the public are reminded not to book appointments with multiple organizations without canceling. "No-shows" for vaccination appointments cost other people the opportunity to get vaccinated or could waste valuable doses already in short supply.
"We are eager to broaden our ability to vaccinate our patients and community members who wish to get it," said Dr. Peter Dillon, chief clinical officer for Penn State Health. "We are doing our part to vaccinate as many people as possible, as effectively as possible, and our ability to do that depends on vaccine supply provided by the federal and state governments. We continue to ask the public for patience as we await additional vaccine supply in the weeks and months ahead."
Click on image below to scroll through photo gallery:
If the Johnson & Johnson vaccine receives emergency use authorization and becomes available, the health system anticipates being able to administer it at smaller community sites as well.
To date, Penn State Health has vaccinated more than 27,000 people in accordance with DOH's Phase 1A direction, including more than 10,000 nonaffiliated community health care providers, emergency medical services workers and patients.
If you're having trouble accessing this content, or would like it in another format, please email Penn State Health Marketing & Communications.