United Way of Capital Region honors Penn State Health, College of Medicine with Outstanding Campaign Team Award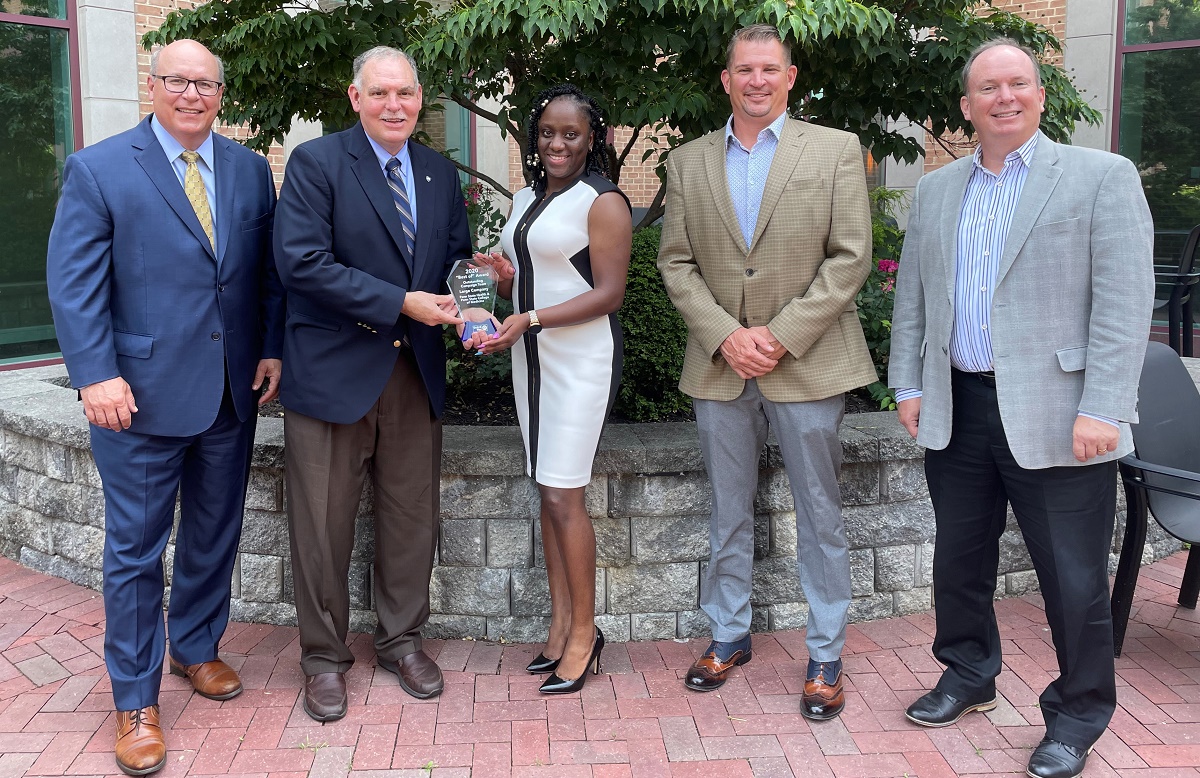 They could have ridden out COVID-19 and decided 2020 wasn't the year to help their neighbors.
But Penn State Health and Penn State College of Medicine employees gave generously anyway.
Their support led the United Way of the Capital Region to present the health system and College of Medicine with the Outstanding Campaign Team Award in the large company category on June 21.
"I'm proud of our employees because, in the midst of fighting a global pandemic, they still took time to give to the United Way," said Jim George, campaign chair and Penn State Health director of community relations. "It shows that not only are we committed to providing high-quality health care to our community, we're also committed to meeting our neighbors' most pressing needs."
Penn State Health and the College of Medicine raised $382,154 for the 2020 United Way of the Capital Region campaign.
The honor was part of United Way's 2020 "Best Of" Awards, which recognize United Way partners for an employee campaign that demonstrated leadership, innovative ideas and increases in employee participation.
"Thanks to their well-run campaign and employee donations of hard-earned dollars, more families will have the food, shelter and clothing they need, more individuals will get access to health care, more at-risk children will be ready for school, and more individuals will have quality, living wage jobs," said Tim Fatzinger, president and CEO, United Way of the Capital Region.
Five other central Pennsylvania businesses and organizations were recognized in these "Best Of" award categories:
Outstanding Campaign Coordinator/Team Award
Small: Jewish Family Service of Greater Harrisburg
Medium: Hamilton Health Center
Large: Penn State Health and Penn State College of Medicine
Outstanding Participation Award
Pennsylvania Chamber of Business and Industry
Best Video or Slideshow Award
Best Virtual Engagement Award
If you're having trouble accessing this content, or would like it in another format, please email Penn State Health Marketing & Communications.