Children's Hospital staff plant pinwheels for Child Abuse Awareness Month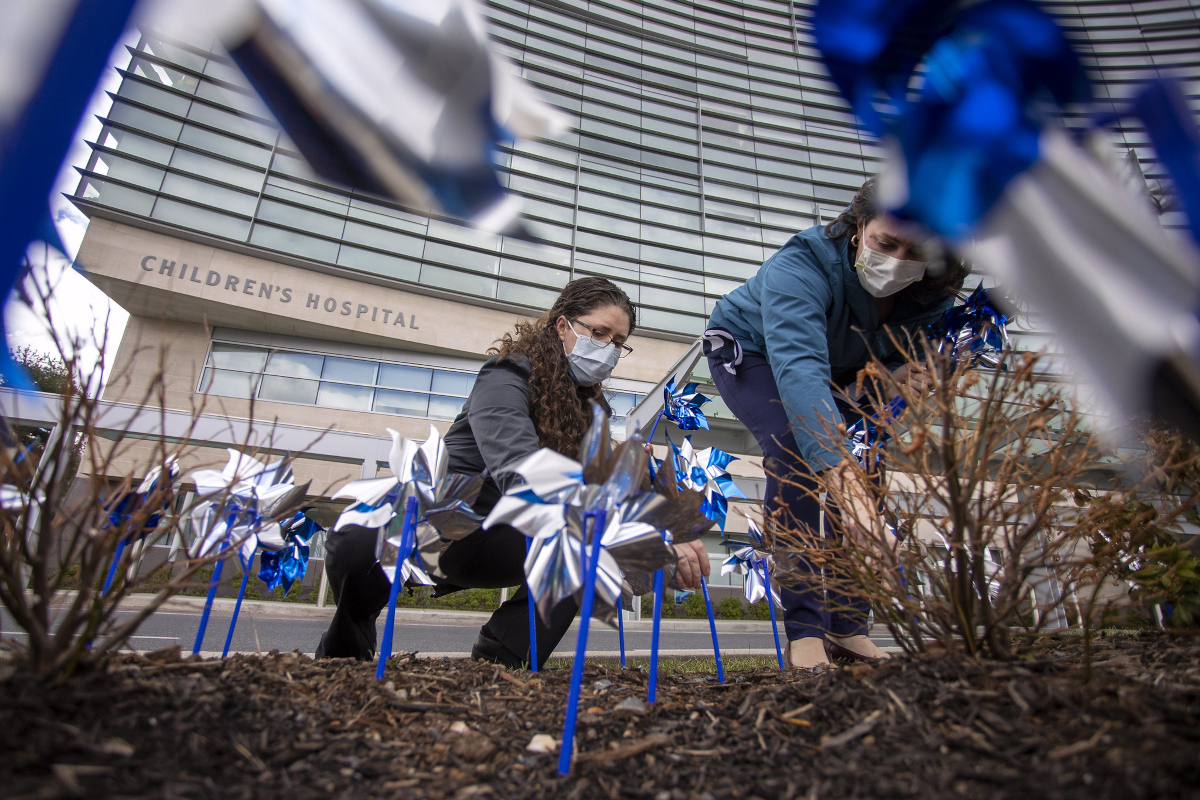 In observation of Child Abuse Awareness Month, 481 blue pinwheels have been "planted" in front of Penn State Health Children's Hospital in Hershey.
The blue pinwheel is a symbol for the prevention of child abuse, and intended as a reminder that everyone can play a part in promoting the social and emotional well-being of children and families in the community.
Each pinwheel represents a child who was seen and treated by the Center for the Protection of Children at the Children's Hospital in the last year. The Center sees children at Hershey Medical Center and at outpatient clinic sites for suspected physical abuse, neglect or sexual abuse. Referrals come from community agencies such as Children and Youth Services and from physicians in the community.
If you're having trouble accessing this content, or would like it in another format, please email Penn State Health Marketing & Communications.