Researchers improve bone repair using genetic bioprinting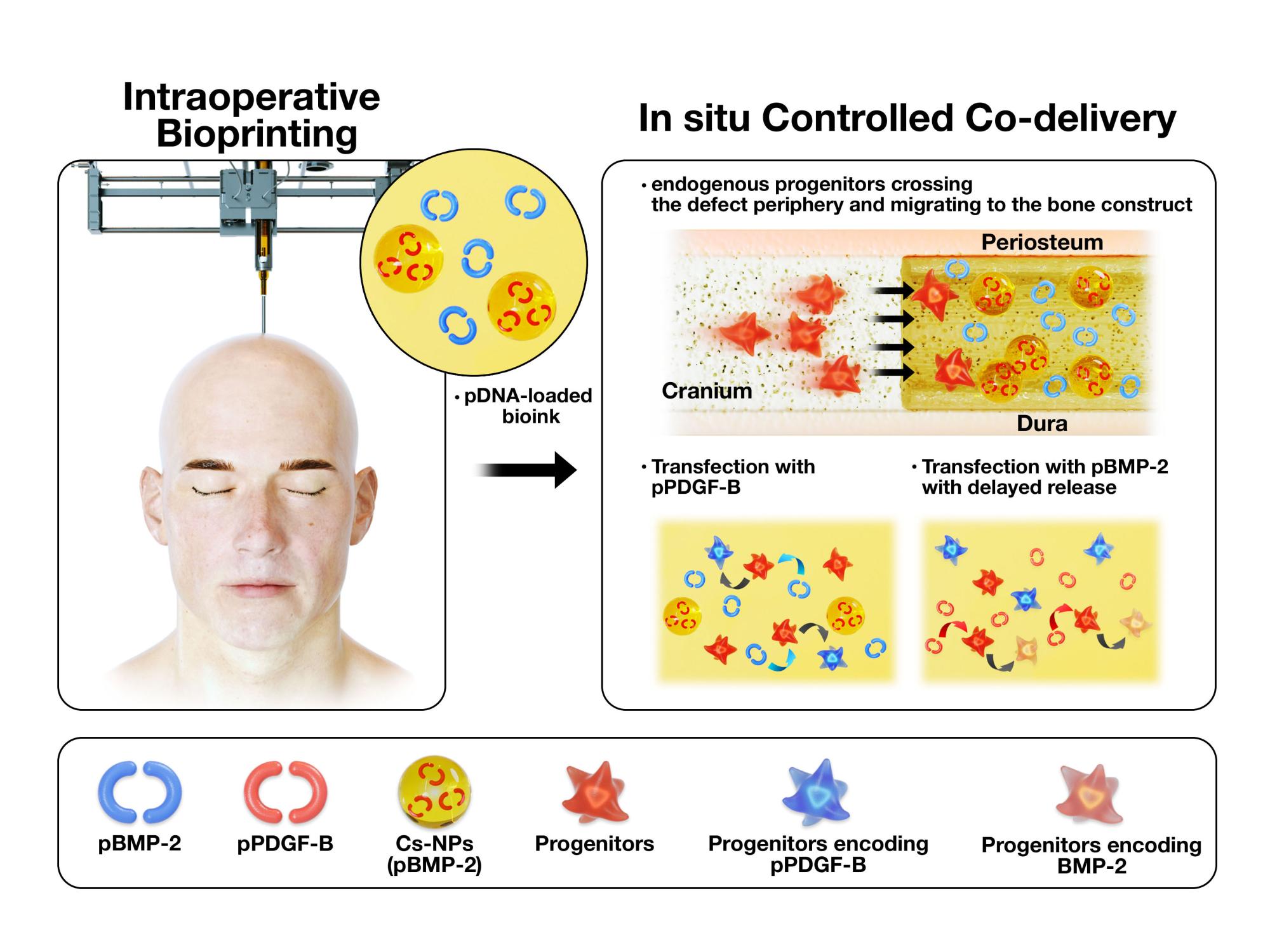 Penn State College of Medicine researchers were part of an international team of scientists who bioprinted bone along with two growth factor encoding genes that helped incorporate the cells and healed defects in the skulls of rats.
The team used gene encoding PDGF-B, platelet derived-growth factor, which encourages cells to multiply and migrate, and gene encoding BMP-2, bone morphogenetic protein, which improves bone regeneration. Both genes were delivered using plasmids – ring-like loops of DNA that can transport genetic information.
The two genes were printed during surgery onto a hole in the skull of a rat using a device very similar to an ink-jet printer. The mixture was created to release a burst of PDGF-B encoding gene in 10 days and a continuing release of BMP-2 encoding gene for five weeks.
The rats that received bioprinted genes with controlled release of BMP-2 encoding gene saw about 40% bone tissue creation and 90% bone coverage in six weeks compared to 10% new bone tissue and 25% bone coverage for rats with the same defect, but no treatment.
Ibrahim Ozbolat, associate professor of engineering science and mechanics and neurosurgery at Penn State, led the team, which also included Dr. Elias Rizk, associate professor of neurosurgery, Gregory Lewis, associate professor of orthopaedics and rehabilitation, and Hwabok Wee, research associate in the Department of Orthopaedics and Rehabilitation.
Read the full story on Penn State News
If you're having trouble accessing this content, or would like it in another format, please email Penn State Health Marketing & Communications.