Clinical trial leads to FDA approval of two medications for treatment of COVID-19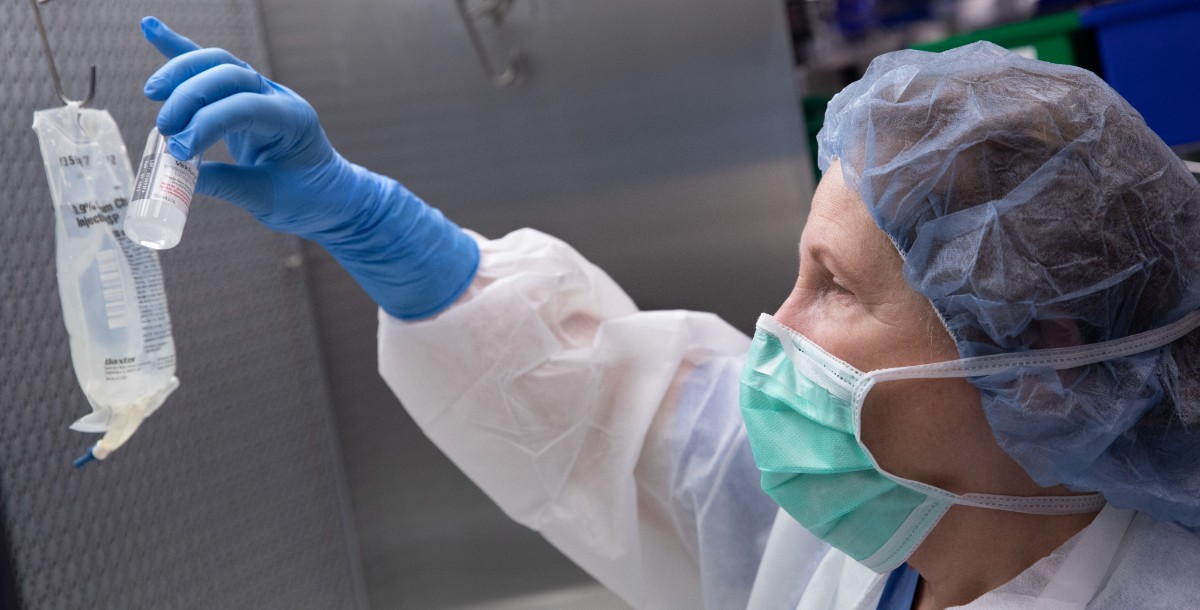 College of Medicine, Hershey Medical Center thank patients and staff for participation in international studies
Penn State College of Medicine and Penn State Health Milton S. Hershey Medical Center played a role in helping two medications obtain U.S. Food and Drug Administration (FDA) approval for treating COVID-19. Baricitinib (OLUMIANT®) and remdesivir (VEKLURY®) are the only FDA-approved treatments for COVID-19 and were studied at the College of Medicine and Hershey Medical Center as part of the international Adaptive COVID-19 Treatment Trial (ACTT). Data collected during the trial was used to support the submissions for approval to the FDA.
"This international effort has identified two medications that help hospitalized COVID-19 patients recover more quickly," said Dr. Catharine Paules, associate professor of medicine in the Division of Infectious Diseases, who led the College's participation in the trial. "The success of the ACTT network illustrates that rigorous research studies are possible and necessary in a pandemic."
Paules also noted that the hard work of many individuals made the effort possible.
"I am thankful for the herculean effort of my clinical trial team, research leadership, COVID-19 health care providers and staff who made these studies possible at Penn State. Most importantly, I am grateful to our patients who put their trust in us to help answer these critical research questions."
Dr. Neal Thomas, associate dean for clinical research at the College of Medicine, echoed the thanks to both the patients who volunteered and the College and health system's research and clinical staff.
"In a time of so much uncertainty, our researchers and staff were able to bring these emerging treatments to people in central Pennsylvania," Thomas said. "However, studies such as these are not possible without the patients who volunteer to participate in these clinical trials. This is an example of the access to leading-edge medicine that makes the College of Medicine a valuable partner in maintaining the health of our community."
Historic coverage of the trial:
Read a press release about the first phase of the ACTT trial
Read a press release about the second phase of the ACTT trial
Watch and read ABC 27 News' coverage of the trial
Watch and read WGAL 8's coverage of the trial
If you're having trouble accessing this content, or would like it in another format, please email Penn State Health Marketing & Communications.