Mid Penn Bank, Department of Urology shatter No-Shave November fundraising record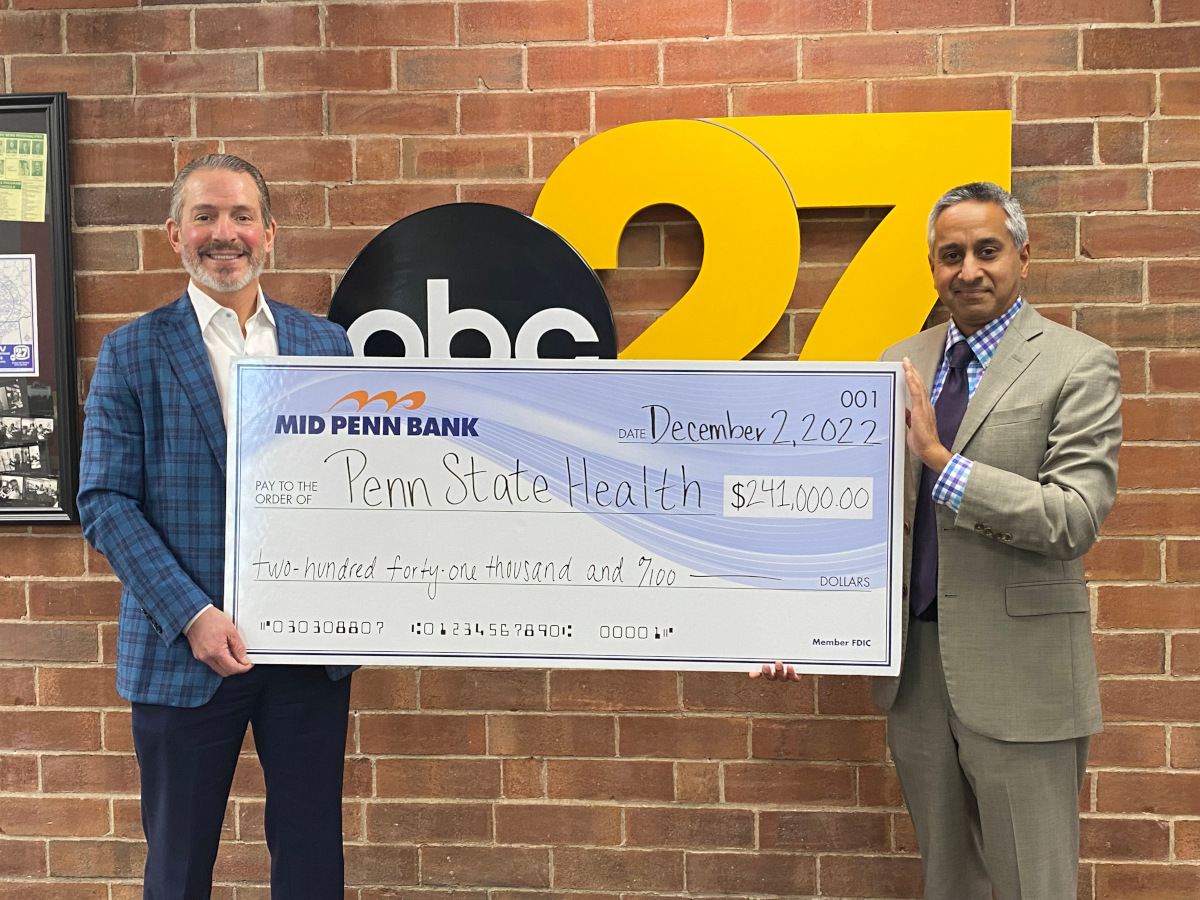 Mid Penn Bank and the Department of Urology at Penn State Health Milton S. Hershey Medical Center are celebrating a benchmark year in their annual fundraiser for No-Shave November. Together they raised $241,000 for men's health and cancer research, an increase of approximately $100,000 from last year's total.
Each November since 2016, participants from both organizations ditch their razors and grow their facial hair with the goal of raising cancer awareness and starting conversations about prostate health. They have increased the total raised each year, reaching a grand total of $622,469.  This year, Mid Penn Bank was joined by community partners APR Supply, Al's of Hampden, Cornerstone Coffeehouse, Sweet Velvet Macarons, Tanya's Cookie Boutique, Halifax VFW, Tower Porter Improvement Organization, The Englewood at Hershey and Greystone Public House.
The fundraiser supports the Department of Urology's involvement in the Pennsylvania Urologic Regional Collaborative (PURC), a quality-improvement initiative that connects urology practices in a physician-led, data sharing and improvement collaborative aimed at advancing the quality of diagnosis and care for patients with prostate cancer. PURC's goal is to improve the care of people in central Pennsylvania who are suspected of having or have been diagnosed with prostate cancer.
No Shave November also supports the research of physician scientists in the Department of Urology focusing on cancer care in the aging population, addressing cancer disparities in minority populations, and genetic testing of cancer patients to better determine risk and personalize therapies. In addition to cancer research, the money raised supports free prostate cancer screenings in the community, mission-based work by the Department of Urology to underserved areas regionally and nationally and educational conferences for patients and health care professionals covering elements of cancer prevention and screening.
If you're having trouble accessing this content, or would like it in another format, please email Penn State Health Marketing & Communications.