Penn State Health Inclusion Week events bring participants together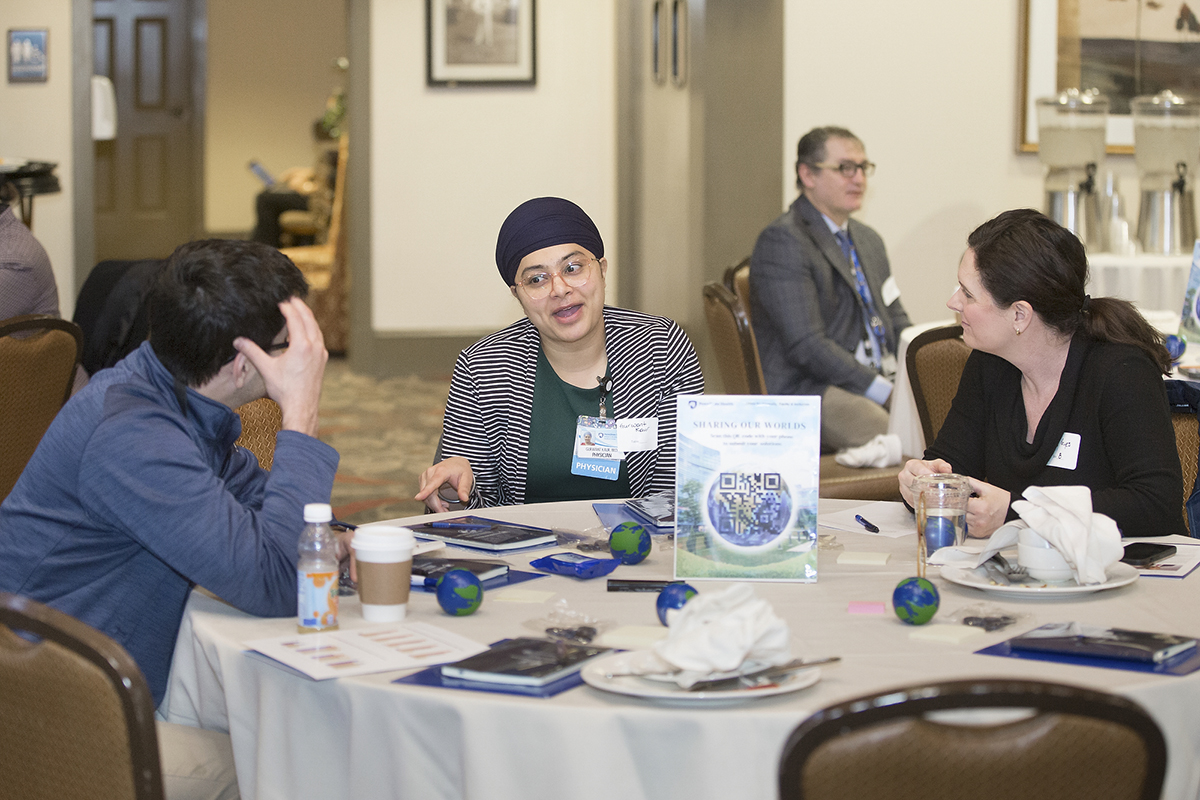 Penn State Health's 2023 Inclusion Week began on Jan. 16 with events recognizing Martin Luther King Jr. Day. The health system provided numerous opportunities to honor the work of Dr. King through collaborations with Penn State Health Milton S. Hershey, Hampden, Holy Spirit and St. Joseph medical centers.
This marks the fifth year Penn State Health held Inclusion Week for the health system and College of Medicine communities to expand awareness of diversity and inclusion issues. Penn State Health's Office for Diversity, Equity and Inclusion held sessions dedicated to advancing health equity and healing through art, as well as a Day of Understanding, an event hosted nationally by organizations committed to advancing diversity and inclusion as a way to engage in candid conversations and inspire change. The week closed on Jan. 20 with a town hall featuring senior leaders who discussed reshaping the narrative on diversity and inclusion throughout the health system.
"During a week observing the work and life of Martin Luther King Jr., this year's Inclusion Week focused on continuing to enhance areas that directly affect the lives and equitable rights of all people, including those of ethnic backgrounds and marginalized/diverse communities," said Lynette Chappell-Williams, vice president and chief diversity officer.
"Our programs touched on health equity through policies and practices, examples of lived experiences of inequitable treatment, both historical and present day, and various solutions from subject matter experts on how to continue to work toward being more inclusive and enhancing equitable practices. Our Day of Understanding brought to light the impacts of racism and traumatic racial events on current day realities, such as racial profiling in retail environments and mistrust, inaccuracy and bias in health care."
College of Medicine Dr. Martin Luther King Jr. Day commemoration
Penn State College of Medicine's Office for Diversity, Equity and Belonging also hosted its first Dr. Martin Luther King Jr. Day commemoration, drawing more than 200 participants. The theme for the college's inaugural event was "Confronting Race in Medicine and Science: Carving Our Paths to the Promised Land."
"I am thrilled about our College of Medicine community coming together throughout the week to commemorate the life and legacy of Dr. King," said Dr. Inginia Genao, vice dean of diversity, equity and belonging. "The presentations and discussions have further energized us to continue with Dr. King's work to reach the promised land."
If you're having trouble accessing this content, or would like it in another format, please email Penn State Health Marketing & Communications.