Haidet recognized for Exceptional Moments in Teaching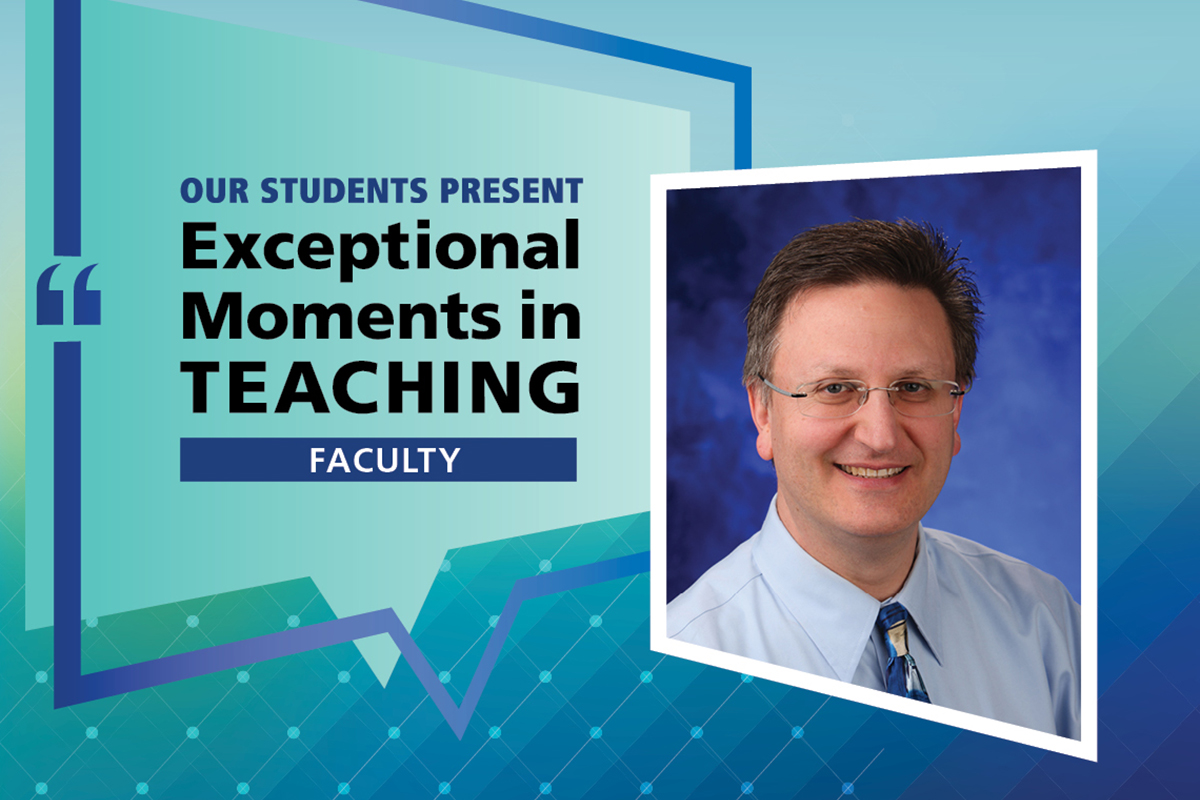 Dr. Paul Haidet, a physician in the Department of Internal Medicine, is featured for April in the "Exceptional Moments in Teaching" program.
"Dr. Haidet made me rethink what medical school would be like," a current student wrote. "Starting each session with a grounding moment inspired me to continue finding balance within myself as I approach the challenges ahead.
"I never thought I would be listening to jazz, playing with Legos or examining fast-food burgers in my first few weeks of medical school. Yet, these activities ended up being deeply insightful lessons that I will continue to refer back to. Thank you, Dr. Haidet!"
Haidet is a husband, father, pet person and lover of jazz. He is the director of medical education research and a distinguished professor of medicine, humanities and public health sciences at Penn State College of Medicine. Haidet trained as a general internist and health services researcher at Penn State and Harvard, and has taught various courses at Harvard, Baylor and Penn State medical schools. His professional interest is in health care and medical communication relationships, and he has been exploring intersections between jazz music and the improvisational aspects of medical practice.
Penn State College of Medicine's Office for a Respectful Learning Environment recognizes exceptional faculty, residents and fellows with the monthly "Exceptional Moments in Teaching" program. One faculty member and one resident/fellow are highlighted each month for their contributions. College of Medicine students are invited to submit narratives about faculty members, residents, nurses or any other educators who challenge them and provide an exceptional learning experience using the online nomination form.
The Office for a Respectful Learning Environment fosters an educational community at Penn State College of Medicine in which all learners and educators feel supported, challenged, valued and respected. It serves all learners at the College of Medicine: medical students, graduate students, physician assistant students, residents and fellows.
See previous faculty and resident/fellow honorees here.
If you're having trouble accessing this content, or would like it in another format, please email Penn State Health Marketing & Communications.
Subscribe to our email newsletter