Security team, first responders join forces for active shooter drill at St. Joseph Medical Center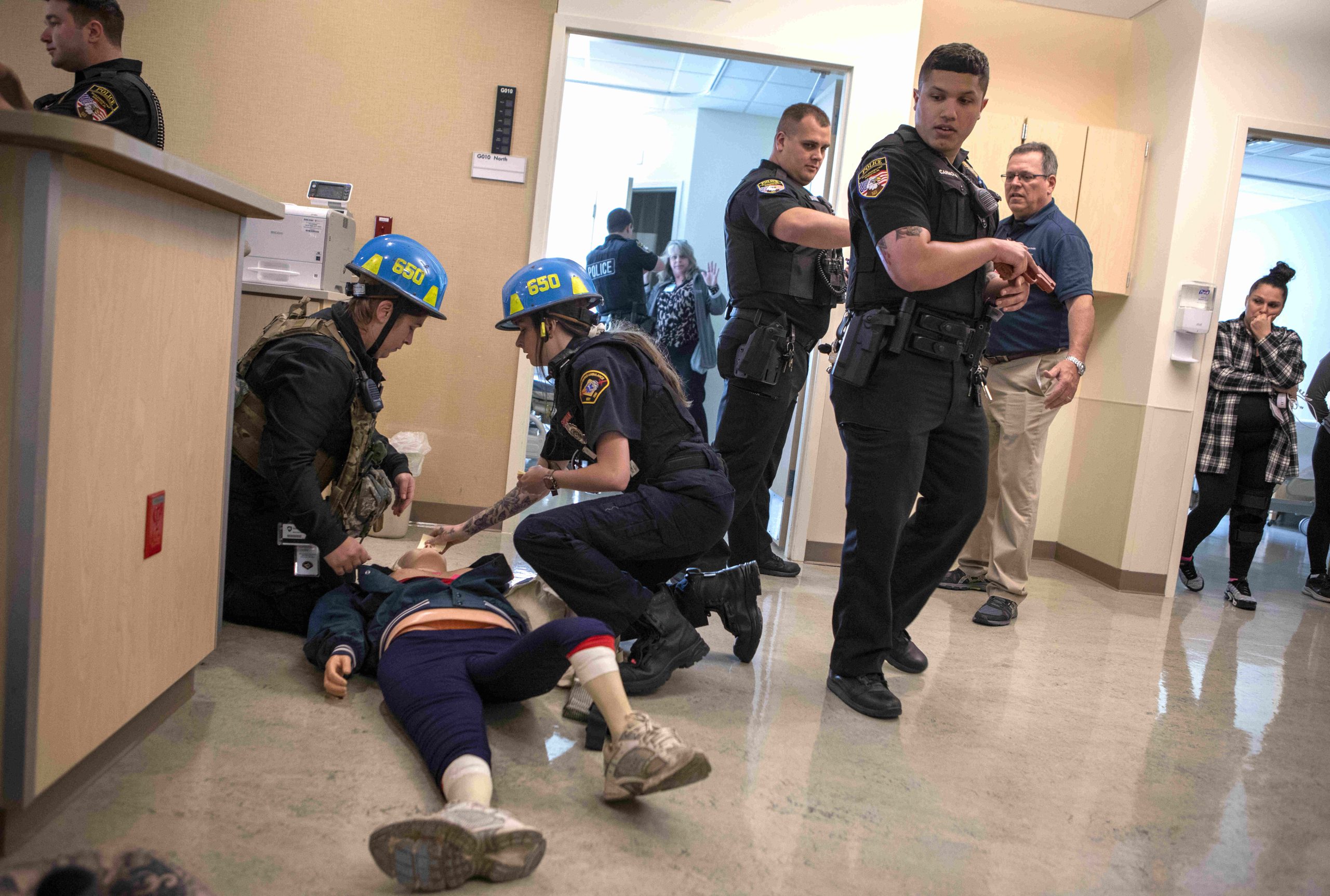 As part of Penn State Health's ongoing commitment to ensuring the safety of staff, patients and visitors, St. Joseph Medical Center hosted an active shooter drill on the Bern Campus today.
The drill was designed to test and evaluate the health system's emergency response plans and procedures, identify areas for improvement and provide staff with the opportunity to practice their roles in a safe and controlled environment.
During the drill, St. Joseph Medical Center's Security team coordinated their response with local law enforcement and other first responders. Participants ensured the activity did not affect patient care in any way.
"This drill was just one of many ways we are working to ensure our readiness in any emergency situation," said Jim Bennett, senior vice president and chief operating officer. "While preparing for such a situation is important, it is my hope that we will never need to put the training to use."
If you're having trouble accessing this content, or would like it in another format, please email Penn State Health Marketing & Communications.