Riley recognized for Exceptional Moments in Teaching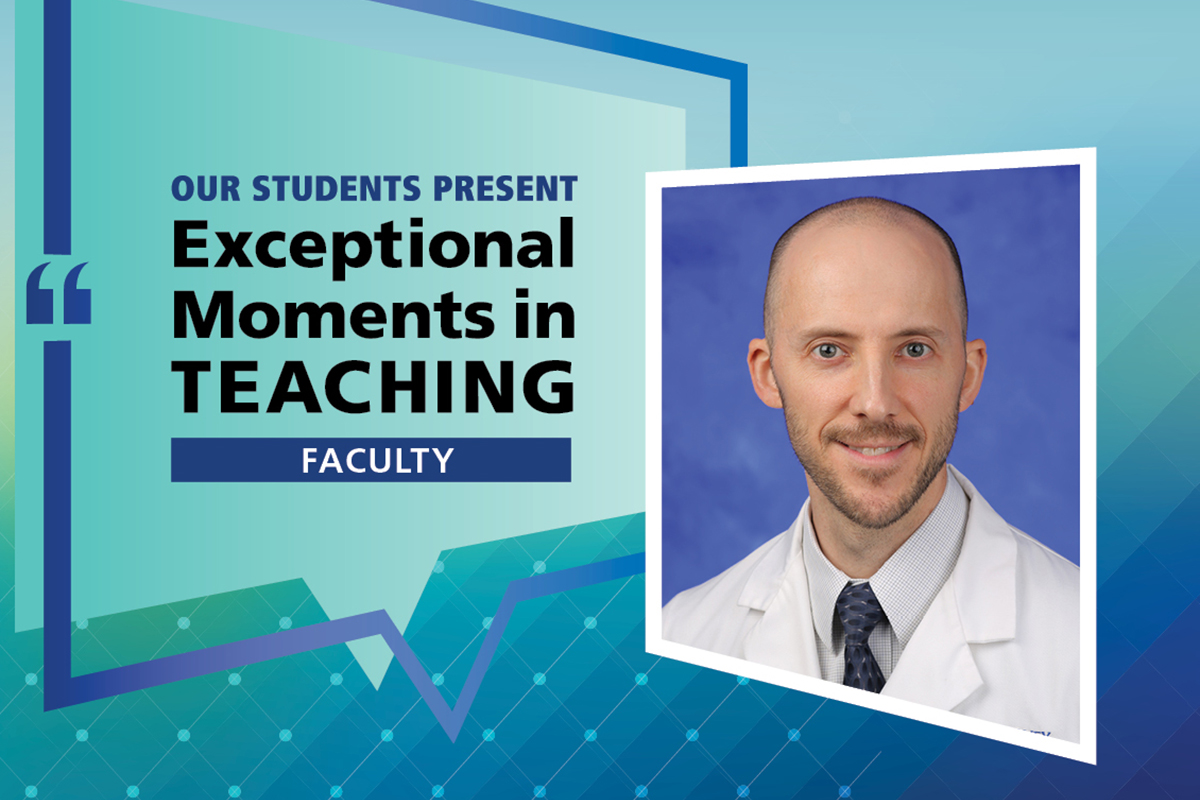 Timothy Riley, MD, an associate professor and the associate vice chair for wellness in the Penn State Department of Family and Community Medicine, is featured for June in the "Exceptional Moments in Teaching" program.
"Dr. Riley devoted much of his time during clinic hours focused on my learning as a medical student. While patient care was his number one priority, I feel that my education was given equal focus and attention," detailed a student. "He identified ways that I needed to improve, and presented simple, measurable goals that helped me to better myself.
"Additionally, he spent time outside of his clinical hours preparing educational materials and clinical tools that I could use to improve my clinical skills. He really went the extra mile to ensure that I got the most of my Family and Community Medicine clerkship."
Dr. Riley attended medical school at SUNY Upstate Medical Center in his hometown of Syracuse, NY, before relocating to central Pennsylvania for his family medicine residency at Lancaster General Hospital.
As a faculty member in the Family Medicine Residency, he created curricula in well-being, humanities, practice management and quality improvement. Dr. Riley is a qualified Mindfulness Based Stress Reduction teacher and leads the Mindfulness Programs at Penn State Health.
Penn State College of Medicine's Office for a Respectful Learning Environment recognizes exceptional faculty, residents and fellows with the monthly "Exceptional Moments in Teaching" program. One faculty member and one resident/fellow are highlighted each month for their contributions. College of Medicine students are invited to submit narratives about faculty members, residents, nurses or any other educators who challenge them and provide an exceptional learning experience using the online nomination form.
The Office for a Respectful Learning Environment fosters an educational community at Penn State College of Medicine in which all learners and educators feel supported, challenged, valued and respected. It serves all learners at the College of Medicine: medical students, graduate students, physician assistant students, residents and fellows.
See previous faculty and resident/fellow honorees here.
If you're having trouble accessing this content, or would like it in another format, please email Penn State Health Marketing & Communications.