Penn State Health and College of Medicine recognize faculty, staff and student achievements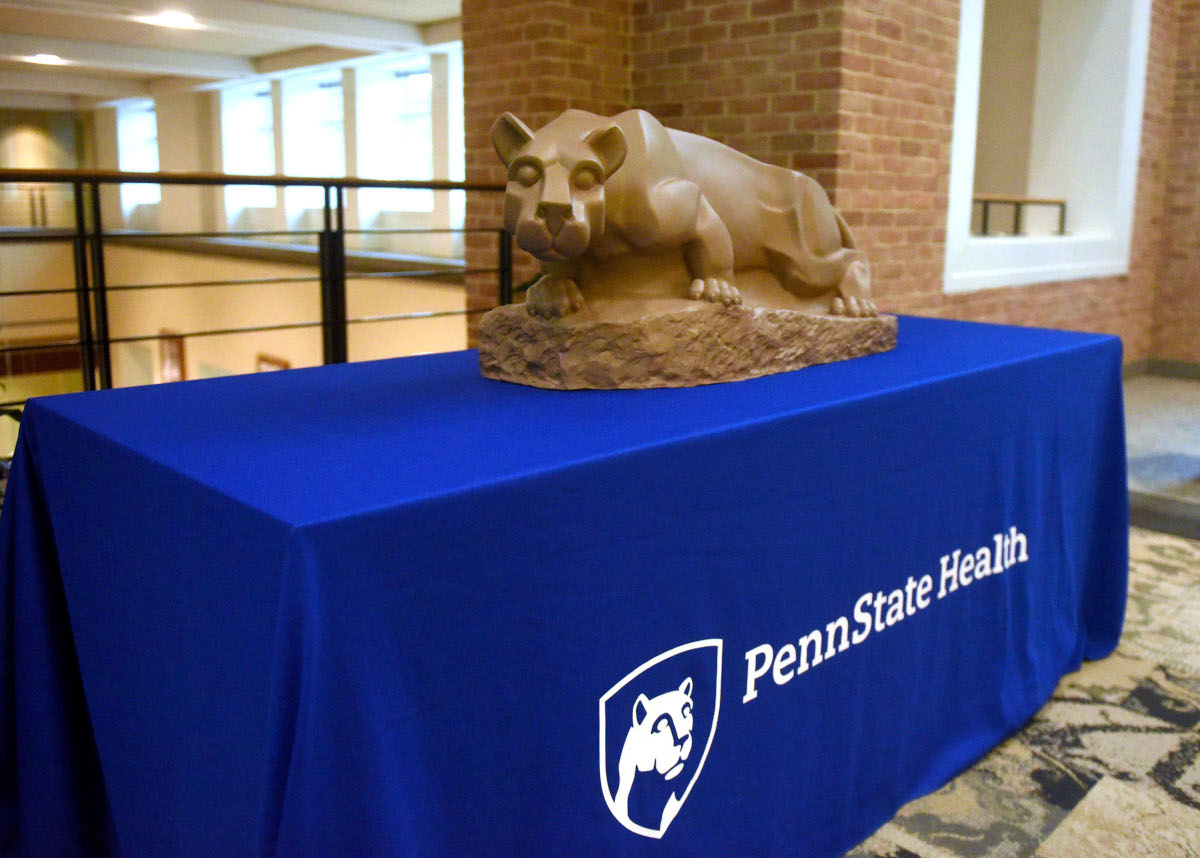 Penn State Health and Penn State College of Medicine have compiled the following list of appointments and awards to showcase accolades for faculty, staff and students. This list includes achievements from April 1 through June 30, 2023. Photos may be available upon request.
APPOINTMENTS
Zarnescu named associate dean. Daniela Zarnescu, a professor of cellular and molecular physiology, has been named the next associate dean for graduate education and postdoctoral training for the College of Medicine. Zarnescu will work closely with department chairs, graduate education program directors and teaching faculty to deliver an exceptional learning and teaching experience.
AWARDS
Health system honored by VETS Indexes. VETS Indexes has named Penn State Health a 2023 VETS Indexes Recognized Employer. The award recognizes the health system's commitment to recruiting, hiring, retaining, developing and supporting veterans and the military-connected community. VETS Indexes measures the performance of public companies and identifies those that are most supportive of military veterans, service members and their families.
Penn State Health named best employer. Penn State Health is one of 33 health systems in the country to be named to the Forbes Best Employers for New Grads list. This list is based on surveys that indicate recent graduates and young professionals are looking for career development, competitive pay, equity and inclusion and sustainability.
Buchle wins lifetime achievement award. The Lebanon County Ambulance Association named Scott Buchle, director of operations at Penn State Health Life Lion LLC, the recipient of the 2023 Ralph Backenstoes Lifetime Achievement Award. The award is given annually to an individual who has dedicated significant time, effort, tenure, expertise and education to EMS systems in central Pennsylvania.
Two medical students selected for prestigious fellowships. Two medical students from the College of Medicine have been selected for Fulbright-Fogarty Fellowships in Public Health. In partnership with the Fogarty International Center and the National Institutes of Health, the Fulbright Program has awarded Andrew Yeich and Ahmed Abdeen the prestigious awards to expand public health and clinical research in resource-limited areas of the world.
Hampden Medical Center gets risk award. Penn State Health's property insurance carrier, FM Global, selected Penn State Health Hampden Medical Center as a recipient of its Highly Protected Risk Award. Only 20% of FM Global clients receive the Highly Protected Risk Award for addressing every reasonable exposure to minimize risk for building problems, such as superior construction of a resilient building and special fire protections.
Goodyear honored with trauma prevention award. The American Trauma Society, Pennsylvania Divison (ATSPA), awarded Sunny Goodyear, trauma outreach coordinator and clinical nursing instructor at Penn State Health Holy Spirit Medical Center, with the 2023 ATSPA Trauma Prevention Recognition Award. The award honors an individual or group for showing determination to excel in trauma prevention and exemplifying the goals of the ATSPA.
If you're having trouble accessing this content, or would like it in another format, please email Penn State Health Marketing & Communications.