Pennsylvania Society for Health Facility Engineering honors Myers for leadership and ingenuity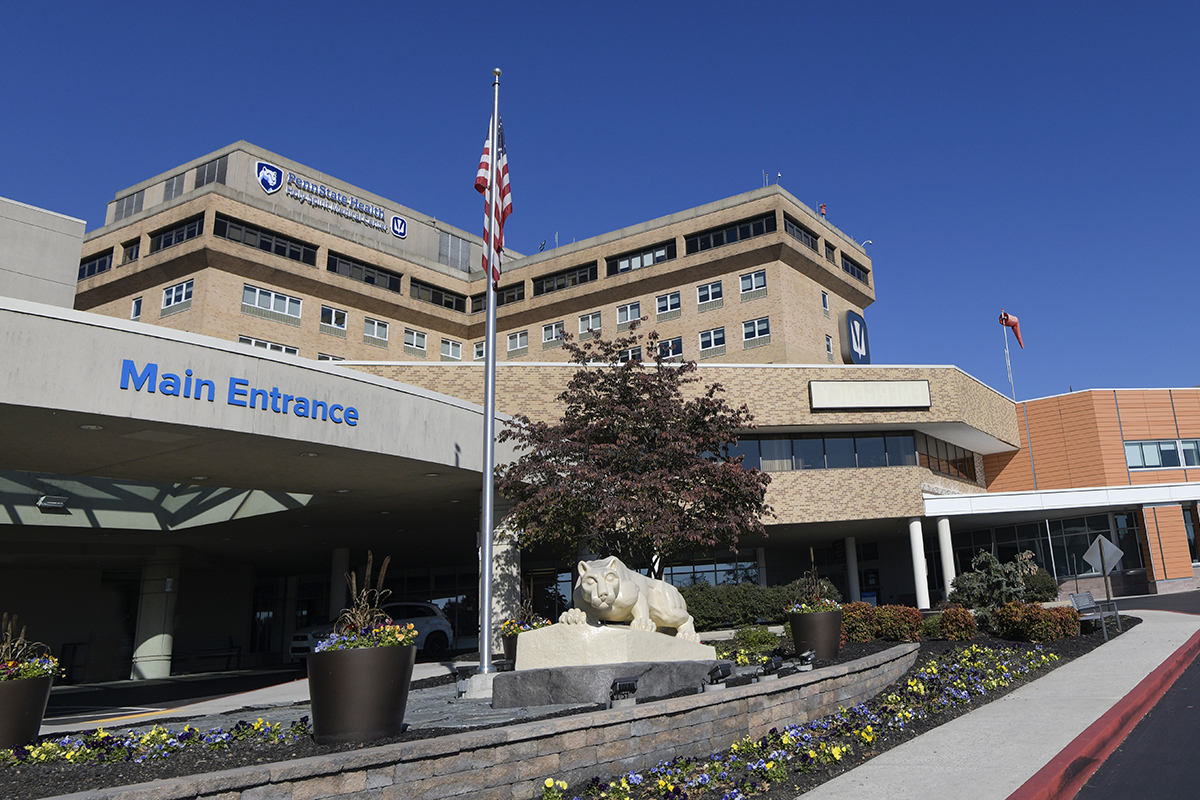 The Pennsylvania Society for Health Facility Engineering honored Jesse Myers, regional director of facilities, Penn State Health, with the Donald M. Sauerman Award for 2023. The Society presents the award annually to recognize an outstanding health facility or biomedical engineer in Pennsylvania for a significant accomplishment in the field of health facility or biomedical engineering.
Don McKenna, interim president, Penn State Health Milton S. Hershey Medical Center, and David Barto, vice president of facilities, Penn State Health, nominated Myers.
Barto highlighted Myers' dedication to health care facilities management with his three decades of service to multiple medical centers.
"He is a problem-solver, team-oriented and responds calmly, quickly and resourcefully to challenges and complex projects," wrote McKenna. "He uses leading-edge engineering knowledge to keep all our facilities running as they should."
Both leaders pointed to Myers' extensive work during the pandemic, setting up tents for testing, registration and patient care. Myers also led his team to strategically convert wings, floors and other locations within Holy Spirit Medical Center into negative pressure rooms for COVID patients.
Myers helped design plans for and led a $6 million renovation and expansion of the powerhouse at Holy Spirit Medical Center and played a major role in the construction of the 110-bed Hampden Medical Center.
Myers' team members appreciate his leadership, saying he strives to recognize people and make sure they get credit for their work.
"His professional expertise, backed by a strong team, has led to major quality and safety improvements, expanded access to care and the continuation of critical health care services during a global pandemic," McKenna said.
Myers will receive a one-year Society membership and complimentary registration to two conferences.
If you're having trouble accessing this content, or would like it in another format, please email Penn State Health Marketing & Communications.