Department of Medicine recognizes Exceptional Performance Award winners for October
The following health care providers received the Exceptional Performance Award from Penn State College of Medicine's Department of Medicine (DOM) at the Oct. 25, 2022, DOM faculty meeting.
Faculty, staff, APPs, residents and fellows in the DOM are nominated for the Exceptional Performance Award by their colleagues, division chiefs and other department leaders. The comments shared below are excerpted from the nomination statements.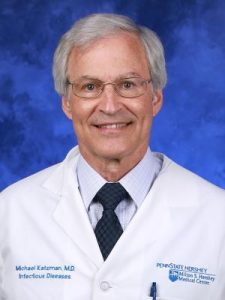 Michael Katzman, MD (Division of Infectious Diseases and Epidemiology)
Phenomenal faculty
"Excellence"
Highly principled
AOA
Antibiotic Stewardship
Outstanding consultant
Exceptional teacher
"Distinguished Educator"
Terrific team player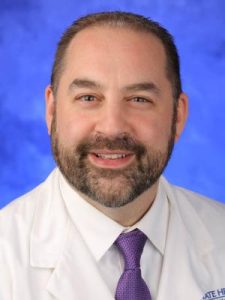 Don Bucher, DNP (Division of Hospital Medicine)
Exemplary APP
Outstanding clinician
COVID-19 hero
Vice Chair for AP
Sincere leader
Collaborative
Innovative
Calm and gracious
Exceptional colleague
Wants to help
If you're having trouble accessing this content, or would like it in another format, please email the Penn State College of Medicine web department.