Discovering New Passions: One Survivor's Story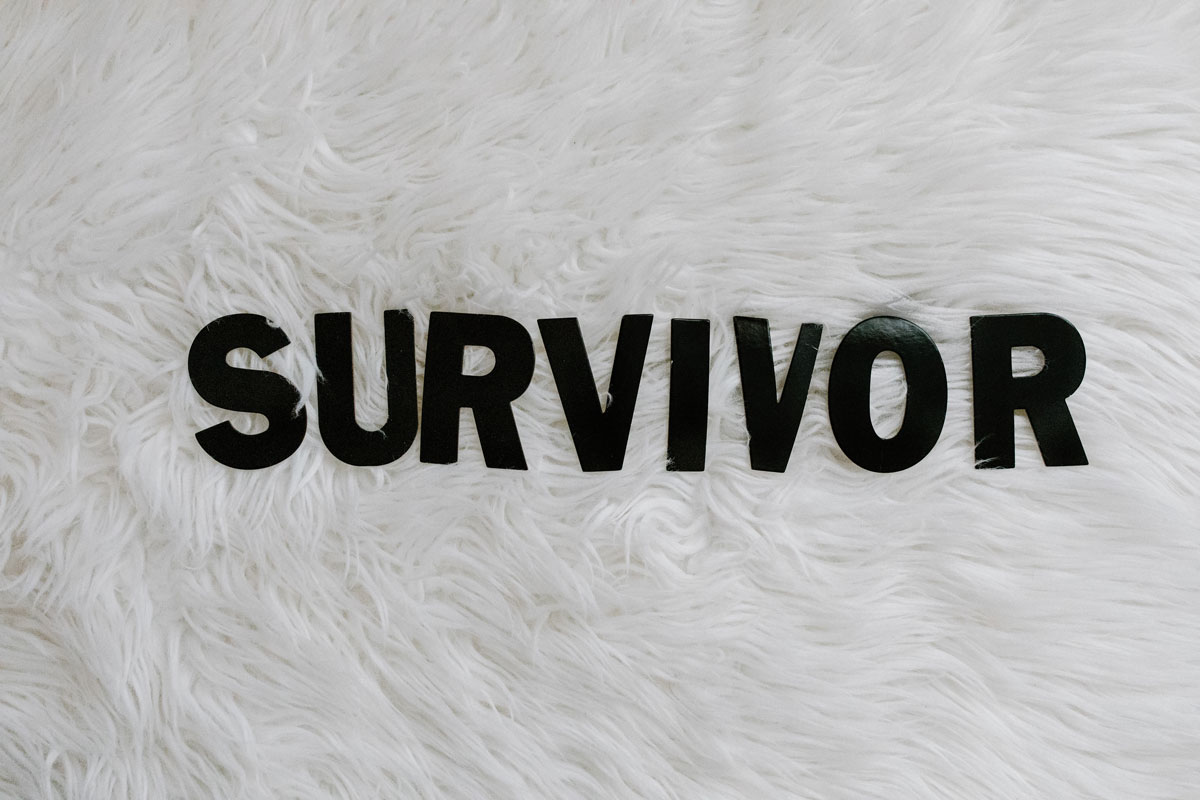 By: Kayla Brown
Seven years ago, my life changed, some would say for the worse but, deep down, I believe it was for the best because it helped me realize my true passion in life: writing.
The change was a dramatic one that involved being diagnosed with Hodgkin's lymphoma on January 20, 2015, at the young age of 15 and a sophomore in high school. Within a month, I had started chemotherapy and immunotherapy to treat the cancer, both of which caused excruciating pain and awful side effects.
I began a blog that I updated multiple times a week with everything from what I wore to chemo, to who had come to visit me, to how awful I was truly feeling. I talked about the struggles of being home-bound and tutored for school, having to learn every subject with the help of one teacher and the loneliness I felt being cooped up in the house.
And what I wrote resonated with people. They were able to comprehend it in a way that wouldn't have happened just by talking, and it was something I enjoyed doing. It was an outlet that didn't involve bursting into tears from frustration, and once I started typing nothing stopped me.
Writing became such an important part of my life that I attended Susquehanna University for journalism. Throughout college, I wrote and edited for the newspaper, started and worked on over 10 novels, and was even given the chance to complete an honor's project in the Communications Department. Using my love of writing and my trying, yet life-changing experience with cancer, I created a website for adolescent and young adult (AYA) cancer patients and survivors with information on treatment, mental health, side effects and just a general understanding of the trials and tribulations of dealing with AYA cancer. I didn't want anyone to experience the lack of representation that I felt when I was diagnosed — not really feeling like I fit in because most of the people being treated were little kids, with whom I had nothing in common, and most things in the clinic and hospital was geared toward them. With this website, I felt like it was possible to help other AYA cancer patients see that they're not alone, even if it may feel like they are.
From work on this website, none of which would've been possible without a cancer diagnosis, I was invited to be part of the Penn State Health Life on Pause podcast, where I continue to share different aspects of my experience with cancer and form a bond with other AYA cancer patients and survivors. Prior to this, I didn't really share too many specifics, especially regarding my mental health surrounding the cancer experience, but once I started sharing, I was hooked because I knew it was helping someone out there. I've shared stories of survivor's guilt, my initial diagnosis and what led to that, and scars, physical and emotional. I even hosted an episode with my younger brother on the effects of cancer on siblings.
With my involvement in the podcast, I was approached by the communications team at Four Diamonds to do some interviews for AYA Cancer Week and then encouraged to apply for one of the postgraduate intern positions that Four Diamonds offered. When I was diagnosed with cancer, everything that wasn't covered by insurance was covered by Four Diamonds, including the weekly rituximab that was about $27,000 per infusion. If you ask me, Four Diamonds and the team at Penn State Health saved my life and made it possible for my family to focus on me getting healthy, not the costs.
Before I was encouraged to apply, I hadn't really considered working in the medical field, especially not with something that hit so close to home. But I also knew that I wanted to use my writing to help people and this seemed like the perfect opportunity. It also gave me a chance to give back to an organization to whom I'll be forever grateful.
And in August 2021, I came full circle when I became a Four Diamonds postgraduate intern. I use my writing and communication skills to share family stories, increase knowledge of what Four Diamonds truly is and lend a hand wherever it's needed.
With my internship ending pretty soon, I don't know what I want to do next, but I know that I'll use all the experience being a cancer survivor has provided me — because cancer changed my life, but I don't think it made it worse. Yes, I will live with effects from it, physically, mentally and emotionally, for the rest of my life. But if I hadn't been diagnosed with cancer, I don't know that I would've realized how important writing is to me or how strong of a writer I really am. So, while I sometimes wish that my family and I hadn't gone through all the struggles of cancer, I also wouldn't change a thing.
If you're having trouble accessing this content, or would like it in another format, please email the Penn State College of Medicine web department.
Subscribe to our email newsletter