The family impact of AYA cancer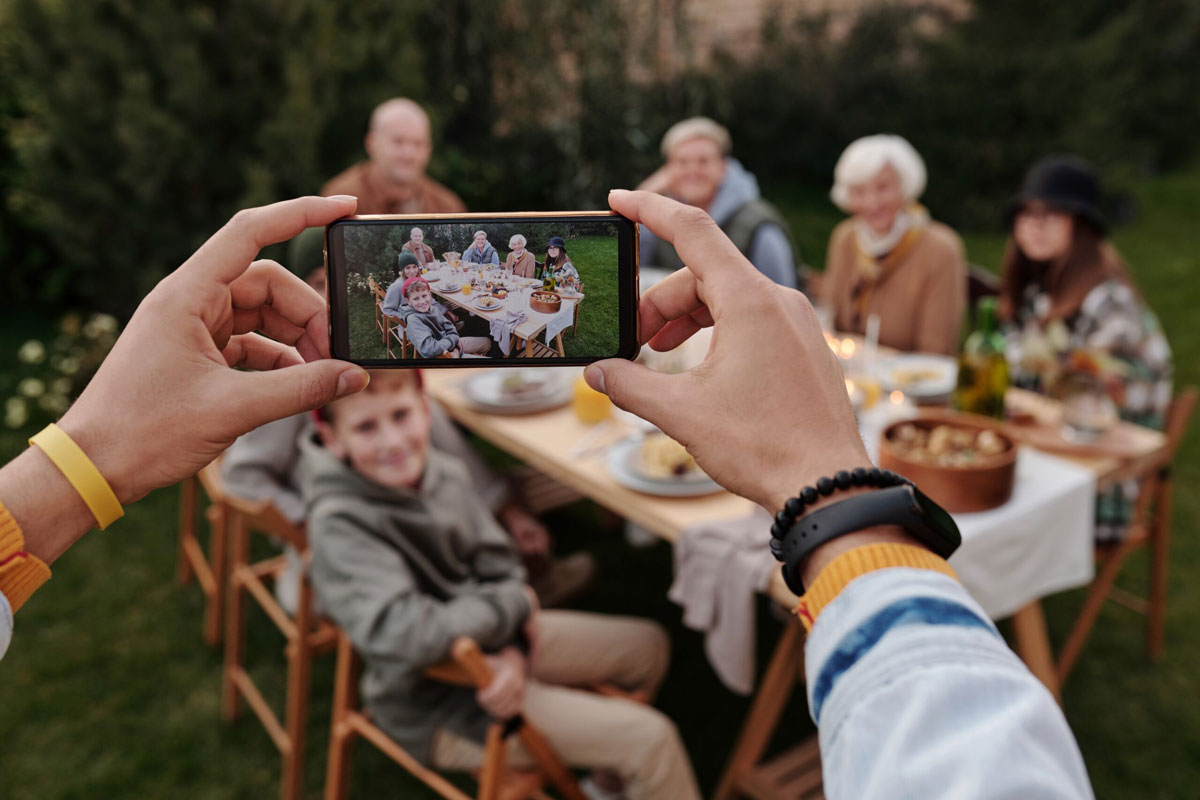 By: Kayla Brown
A cancer diagnosis is scary for any age but especially for someone at a defining age, such as college freshmen, recent college grads or for me, a high school sophomore. When I was 15, my life changed when I heard the words, "You have cancer," something that will continue to affect me for the rest of my life.
I was terrified, confused and even angry and frustrated because, in the blink of an eye, I had gone from being a generally healthy 15 year old to a "sick kid" with cancer coursing through her system and one of the beneficiaries of a nonprofit that I had supported in the past.
The time between when I was told my diagnosis and my first appointment was less than 24 hours, so I didn't have much time to take it in. And the time between my first appointment and the start of chemotherapy was maybe two or three weeks.
But before I knew it, I was receiving horrible side effect-inducing drugs in the form of chemotherapy and monoclonal antibodies. I was in some of the worst pain of my life, I couldn't do the things I wanted to do and my teachers had pretty much given up on me, expecting me to repeat the school year.
There were days when I didn't want to get out bed, days, where I spent almost all of it puking, and days where I questioned why this was happening to me. It was the hardest thing I've ever been through. But all while I was experiencing this pain and frustration, my family was experiencing it all with me.
For as long as I can remember in my experience with cancer, I've said, "When one person has cancer, their family and anyone else who cares about them has it too," and that could not have been truer for my family.
This isn't to say that they are experiencing everything in the same way as the patient because they aren't, but they may experience something even more traumatizing. They are seeing their loved ones go through something so awful, something that you would never wish on anyone, and there's very little they can do to help.
"The whole experience makes you feel like someone's sticking a knife through your heart," said Julie Brown, mother of young adult cancer survivor.
Since I was only 15 when I was diagnosed, my primary caregivers were my parents, primarily my mom, as she had more flexibility in her work schedule. She was with me for every procedure, every chemo and antibody infusion, every scan and everything in between. She had to watch her oldest child suffer for months, unable to help her.
There was nights I would wake up, crying in pain, and would go to my mom, wishing she could do something to help, but as much as she wished she could, there wasn't anything that could be done. Not even the doctors could figure out how to lessen the pain at times.
My mom said, "Watching your child go through chemo gives you the biggest feeling of helplessness in the world because my child was in pain and suffering and I couldn't do anything to fix it."
While it was hard on my mom to see me going through this, it was also hard for her trying to juggle being a parent to my siblings while still being there for me.
"The whole process and experience makes you feel pulled in so many different directions because you have one child going through this, but then I had two other children … who have needs as well," my mom said. "Plus on top of that, work."
Having three kids can be challenging enough, but when one of them has cancer, it becomes nearly impossible to make sure that all of them are getting the attention, love and support they need. It's a situation that in my family, and many others, meant that the other siblings were spending lots of time at the cousins' or grandparents' houses. It meant that they weren't the priority, but I was.
In the words of my younger sister, "I feel like my mom focused on my sister and never game me any attention … I felt like no one told me anything."
As heartbreaking as it is to hear something like this from my younger sister, it's what happened and often happens in families with someone facing cancer.
My brother shared similar sentiments, but also added, "I felt like I had to grow up faster."
For my siblings, it caused some animosity, jealousy and even a feeling of being outcasts, and for my mom, it was no-win situation. But it also brought new perspective to her.
"[Having a child with cancer] You learn what the important things are, and you learn what the unimportant, minute things are. It just makes you set the priorities."
She has found that she no longer takes for granted things like watching TV with me and my siblings or watching us play sports. These are things that we did all the time before, but when she was faced with her child having cancer, it became something that wasn't guaranteed in the future.
Me having cancer changed everything, not just in my life, but in the life of everyone close to me. It caused my siblings to feel cut off and alienated from my parents, my parents to feel helpless and me to feel like I caused it all. This is because when one person has cancer, everyone who cares about and loves them, goes through it, too.
If you're having trouble accessing this content, or would like it in another format, please email the Penn State College of Medicine web department.