Graduate Profile: Noor Kawmi, Doctor of Medicine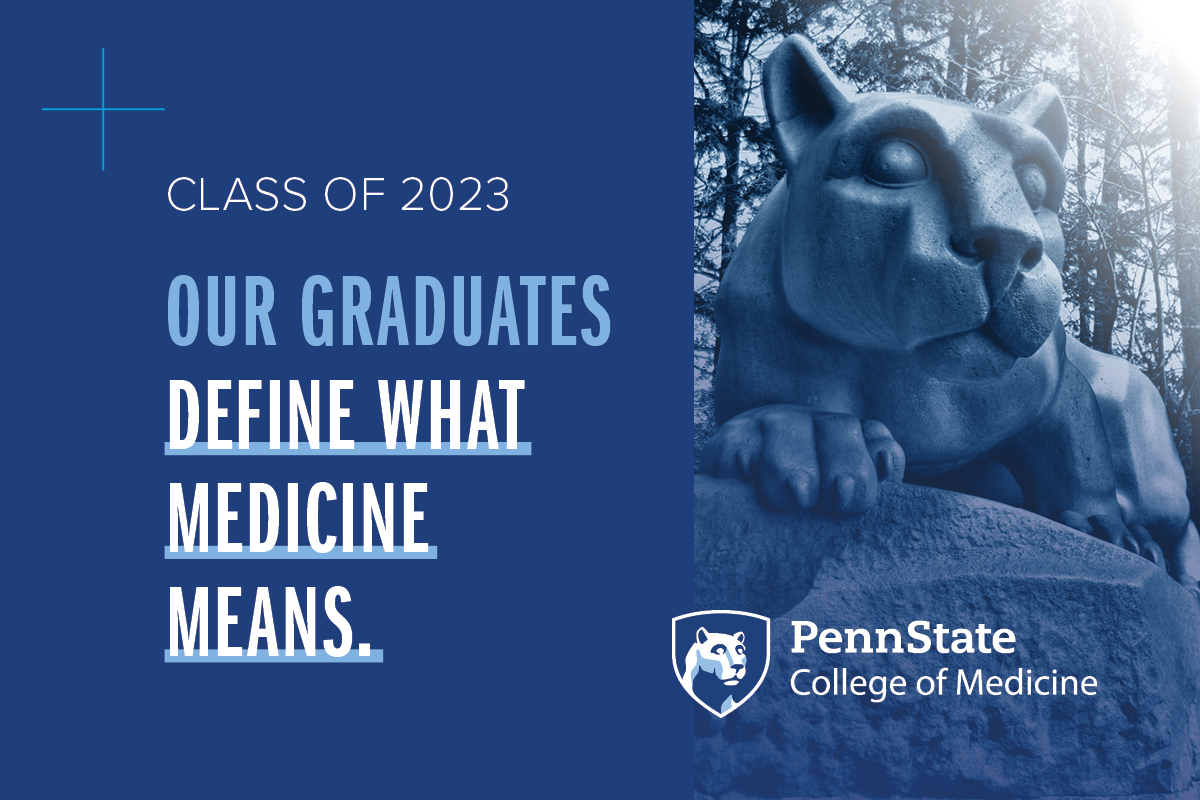 Noor Kawmi, MD, wasn't originally sure she wanted to be a physician, but after encountering the health care system in the United States, she wanted to get involved with overcoming barriers underserved populations face.
Kawmi, whose father is also a physician, came to the U.S. from Syria in 2013. After graduating with an undergraduate degree in Biology, she applied to medical school after working in pancreatic cancer research for a year.
Kawmi is a graduate of Penn State College of Medicine's University Park Curriculum. Unlike the traditional approach to medical school, learners begin to encounter patients in clinic during their first days of medical school. Students and faculty use the real-world examples from the clinic to drive classroom learning and discussion.
"The self-navigated style of learning and real-world exposure to different scenarios really enriched my learning experience," Kawmi said. "Because we did clerkships over the course of a year we developed bonds with patients and walked alongside them in their medical journeys."
Kawmi credits her close-knit group of medical school friends and the close mentorship and guidance she received thorough her time at University Park. She is also grateful for her family members who provided the ultimate support during her journey.
Noor breaks down barriers. She represents what medicine means.
Outside of the classroom, Kawmi and her friends spent time at the Lion Care Tyrone Clinic – a free clinic run by students and supervised by physicians that provides services for underserved populations with low or no medical insurance.
Kawmi is proud of her efforts to create a patient navigation program with the help of one of her close friends, Akshata Yalvigi. Together, they've helped connect patients with long term care resources, mammograms, lab testing and other elements crucial to their care.
"The Lion Care Tyrone Clinic helped me gain first-hand experience navigating health care systems," Kawmi said. "There can be many barriers to getting care and I'm grateful to have the knowledge to help patients overcome some of those obstacles."
Kawmi will join the University of Pennsylvania's Anesthesia Residency Program after graduating.
If you're having trouble accessing this content, or would like it in another format, please email the Penn State College of Medicine web department.