Penn State College of Medicine MD/PhD Program holds fall retreat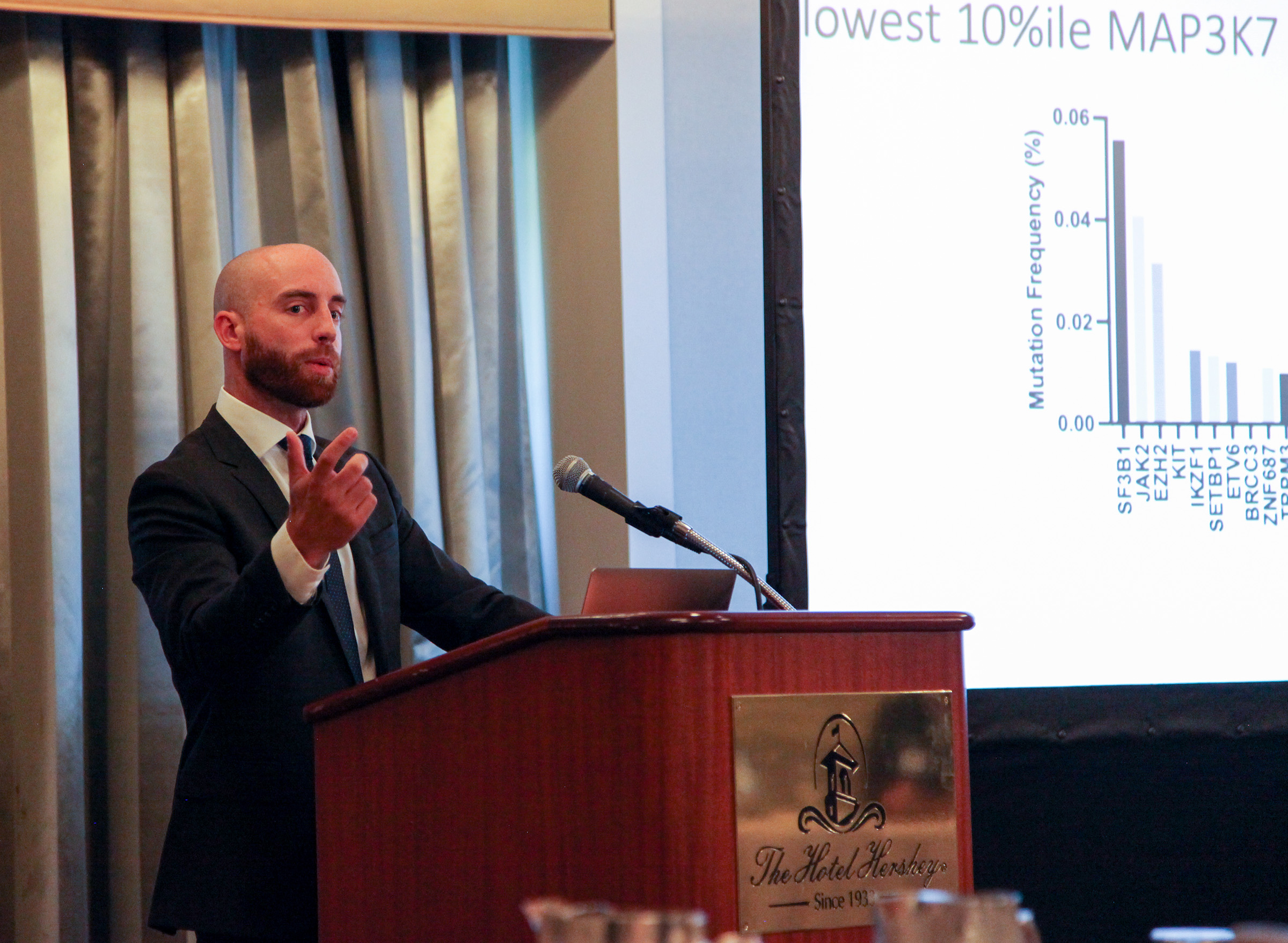 The
MD/PhD program
at
Penn State College of Medicine
held a retreat Sept. 17 and 18 at the Hershey Hotel in Hershey.
MD/PhD retreat committee members Daniel Goetschius, Rahul Nachnani, Rhea Sullivan and Michael Wenke planned and executed the event, which featured research and career-minded talks from:
Patrick Drew, PhD, Associate Director of the Neuroscience Institute; Huck Distinguished Associate Professor of Neural Engineering and Neurosurgery at Penn State
Francis LeBlanc, MD, PhD, class of 2016/2018, Pediatric Hematology and Oncology clinical fellow at the Cancer and Blood Diseases Institute at Cincinnati Children's Hospital Medical Center
Talia Swartz, MD, PhD, MSTP Director, Assistant Professor of Medicine, Icahn School of Medicine at Mount Sinai
"It was terrific to be back together in person after more than two years of holding this event virtually," said Robert Levenson, PhD, MD/PhD program co-director. "Our trainees have demonstrated grit and resiliency throughout their training and we are so proud of everything they're accomplishing in lab, clinic and beyond into the community."
The retreat's theme was "Reuniting and Embracing Growth Together."
Attendees participated in a poster session as well as light-hearted vertical integration activities including a scavenger hunt.
The MD/PhD program at Penn State College of Medicine recruits highly qualified students interested in pursuing a career as a physician scientist.
All photos were taken by MD/PhD student Spencer Katz.
Learn more about the MD/PhD program at Penn State College of Medicine
Additional photos from the retreat
If you're having trouble accessing this content, or would like it in another format, please email the Penn State College of Medicine web department.