Medical students sign COVID-19 pledge
Medical students at Penn State College of Medicine entered fall 2020 by signing a pledge affirming their responsibility as future health care professionals to keep themselves and others safe by modeling responsible COVID-19 pandemic behaviors, both on campus and in the community at large.
The pledge hangs in the college's Biomedical Research Building, near the elevators by the MD student admissions office.
2020 College of Medicine Pledge
As members of the Penn State College of Medicine community, we have committed ourselves to professions that support and enhance the health and well-being of others.
We pledge to:
Follow College of Medicine protocols and adapt our behaviors to remain adherent to evolving guidelines in order to protect ourselves and others.
Disclose symptoms or potential exposures through appropriate channels and support efficient contact tracing.
Stay isolated when directed to or when feeling ill.
Recognize that the pandemic has increased stress for many, and show kindness and support for all members of our community.
Acknowledge that the COVID-19 pandemic has perpetuated bias and discrimination and has exacerbated inequalities.
Engage in and advocate for equitable and respectful treatment for all.
Serve as members of ONE community by exercising responsible judgment both on and off campus.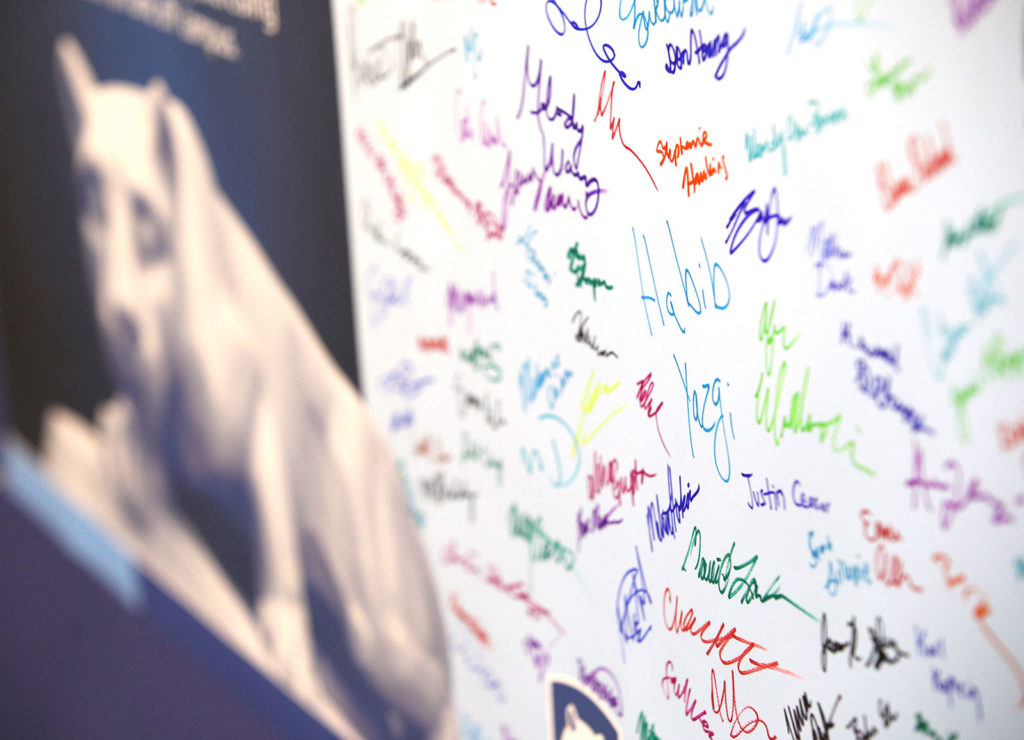 If you're having trouble accessing this content, or would like it in another format, please email the Penn State College of Medicine web department.
Subscribe to our email newsletter