Baylor's Dr. David Netscher visits Division of Plastic Surgery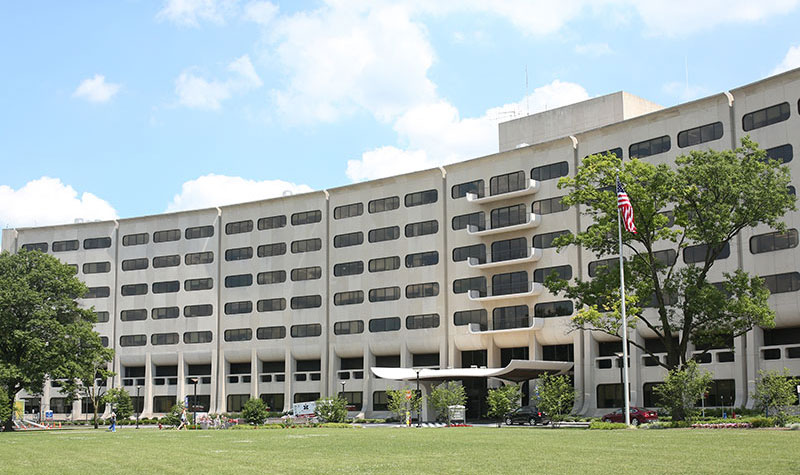 Editor's note: This summary of Dr. Netscher's visit was written by Darren LePere, MD, Penn State College of Medicine plastic surgery resident.
Plastic surgery is a field that stresses the importance of form as well as function. And when it comes to the specialty of hand surgery in particular, function is of the utmost importance. This was the message that became ever apparent to us as Dr. Netscher provided us with a brief glimpse of his work and experience in plastic surgery, and more specifically hand surgery, over the last four decades.
Dr. David Netscher visited our Division of Plastic Surgery on March 9, 2017. This was a particularly exciting occasion, especially for our Division Chief, Dr. Don Mackay, as Dr. Netscher is a fellow South African. He started his career in medicine while studying at the University of Witwatersland Medical School in Johannesburg, South Africa. He then came to the United States to continue his training at the University of Louisville, where we completed his residency in General Surgery before heading to Baylor University to complete his fellowship in Plastic Surgery. He then returned to Louisville to complete a fellowship in Hand and Microsurgery, prior to returning to Houston as a faculty member and Professor at Baylor.
Dr. Netscher has had a very productive career, publishing more than 150 research papers. Many of these works are centered around the function of the hand and our ability to restore it after either being born with a congenital malformation, or suffering a traumatic injury. He is currently the Fellowship Director for the Hand and Microsurgery program at Baylor, as well as the Chief of Hand Surgery at St. Luke's Children's Hospital and the Chief of Plastic Surgery at the Michael E. DeBakey Veterans Affairs Medical Center. On a national level, he serves as a Director on the American Board of Plastic Surgery, sits on the council of the American Society for Surgery of the Hand, and also serves as a Director for the American Board of Surgery.
In light of recent events with Hurricane Harvey and the massive flooding in Houston, our thoughts go out to Dr. Netscher and his family and patients.
If you're having trouble accessing this content, or would like it in another format, please email the Penn State College of Medicine web department.