Shantz recognized for Exceptional Moments in Teaching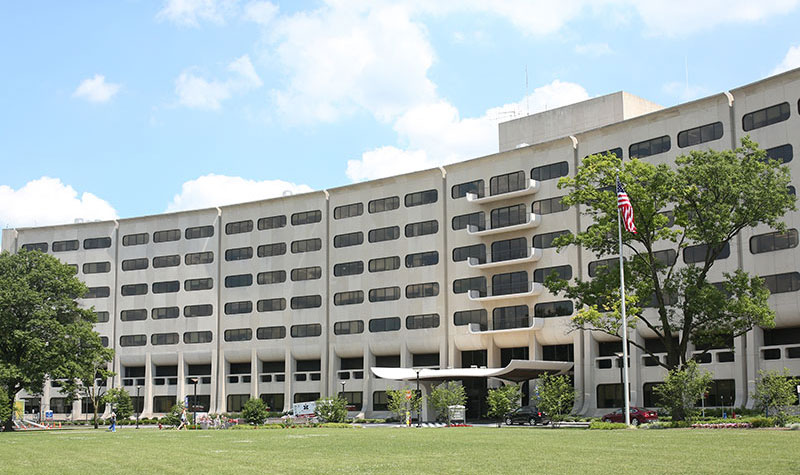 Lisa Shantz, associate professor and vice chair for education, Department of Cellular and Molecular Physiology, is featured for February in Penn State College of Medicine's "Exceptional Moments in Teaching" program.
Shantz is co-director and instructor in the Scientific Principles of Medicine (SPM) course for first-year medical students. She is also curricular track director for the biomedical sciences graduate program.
"I liked how Dr. Shantz took time to explain all the material on her slides," wrote a current student on the recognition. "She slowed down when it came to complicated concepts and made sure we had a good understanding before moving on.
"This teacher stood out among many in our SPM course. Dr. Shantz lectured on cancer – which many of my classmates struggled to understand – but we felt supported by her every step of the way. One thing my classmates always say to one another is that they want more practice, with sample test questions and formative ways to check our knowledge. Dr. Shantz went above and beyond in composing additional questions, answers and explanations.
"She also showed a commitment to our understanding when she went over our most-missed test questions in the final SPM review. It was evident that she was not trying to trick us but rather help us walk away with a better understanding of the topic."
Shantz won the 2016 Distinguished Educator Award. In 2009, 2011 and 2016, she won the Dean's Award for Excellence in Teaching. Her primary area of scholarly interest is molecular mechanisms of skin carcinogenesis.
The College of Medicine's Office for a Respectful Learning Environment recognizes exceptional faculty members with the monthly "Exceptional Moments in Teaching" program. College of Medicine students are invited to submit narratives about faculty members, residents, nurses or any other educators who challenge them and provide an exceptional learning experience. Click here for the nomination form.
The Office for a Respectful Learning Environment fosters an educational community at the College of Medicine in which all learners and educators feel supported, challenged, valued and respected. It serves all learners at the College of Medicine: medical students, graduate students, PA students, residents and fellows.
If you're having trouble accessing this content, or would like it in another format, please email the Penn State College of Medicine web department.