The Medical Minute: The big deal about gluten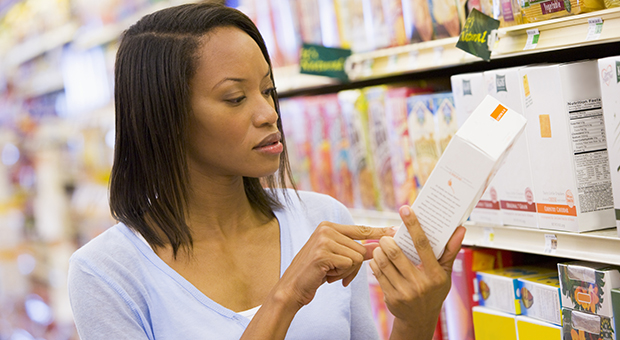 Simply walking down the aisle of the grocery store, "gluten-free" labels jump out from food items everywhere. What is the big deal about gluten? Do we need it? Why do we hear so much lately about people cutting it out of their diets?
In basic terms, gluten is a storage protein found naturally in wheat, barley, and rye. Because these grains—particularly wheat—are so abundant, gluten is in many foods we consume on a daily basis. Even though it is in so many foods, Penn State Hershey dietician Liz Reid says gluten is not an essential nutrient.
"We don't actually have to have it," Reid says.
Gluten is the most recent nutrient to catch media attention. This is likely due to athletes and celebrities touting gluten-free diets. As Reid points out, it has become almost a marketing tactic.
"Now there are products labeled "gluten-free" that never contained it in the first place—such as water, or bananas," she said. Reid believes this practice will be discouraged by proposed FDA regulation changes.
Gluten-free diets aren't just propagated by marketing, however. Celiac disease and gluten sensitivity are real problems that affect an increasing percentage of the population.
About 1 percent of the U.S. population has been diagnosed with celiac disease—an immune reaction to eating gluten—and another 6 percent with gluten sensitivity, requiring them to eliminate gluten-containing foods from their diets.
These diseases aren't curable by a medicine of any kind; the only way to treat them is to avoid gluten altogether. If a person with celiac disease or gluten sensitivity eats gluten, their body is unable to digest it appropriately, resulting in gastrointestinal distress and, in the case of celiac disease, potential damage to their digestive tract.
Celiac disease and gluten sensitivity are growing problems in the United States. Every year, a higher number of cases are diagnosed.
"Part of this is because we are getting better at diagnosing celiac," Reid said. "But it may also be that we are more sensitive to new strains of wheat that contain higher levels of gluten." Further, processed foods contain a lot of gluten because it is cheap and it isn't bad for you, so it is relied upon by food scientists.
"Gluten isn't bad for you," Reid reiterated. "In fact, a lot of gluten-containing foods are good for you. But the good thing about the recent emphasis on gluten-free diets is that it draws attention to other good kinds of whole grains we otherwise forget."
For the average person without any gluten-sensitivity issues, Reid suggests looking for foods that contain nutritious, high-fiber, whole grains such as quinoa, buckwheat, millet, brown rice, wild rice, and gluten-free oats in addition to normal gluten-containing foods.
For people with celiac disease or gluten sensitivity, Reid strongly recommends practicing good eating habits and seeking help from a dietician.
"You can follow a gluten-free diet and still buy processed foods, but that's not an improvement. Or, you can choose healthy, whole-grain alternatives to reduce your symptoms and improve your health in a number of ways."
The Medical Minute is a weekly health news feature brought to you by Penn State Milton S. Hershey Medical Center. Articles feature the expertise of Penn State Hershey faculty physicians and staff, and are designed to offer timely, relevant health information of interest to a broad audience.
If you're having trouble accessing this content, or would like it in another format, please email Penn State Health Marketing & Communications.