Penn State Health receives nearly $23 million to mitigate, respond to COVID-19 outbreaks in long-term care facilities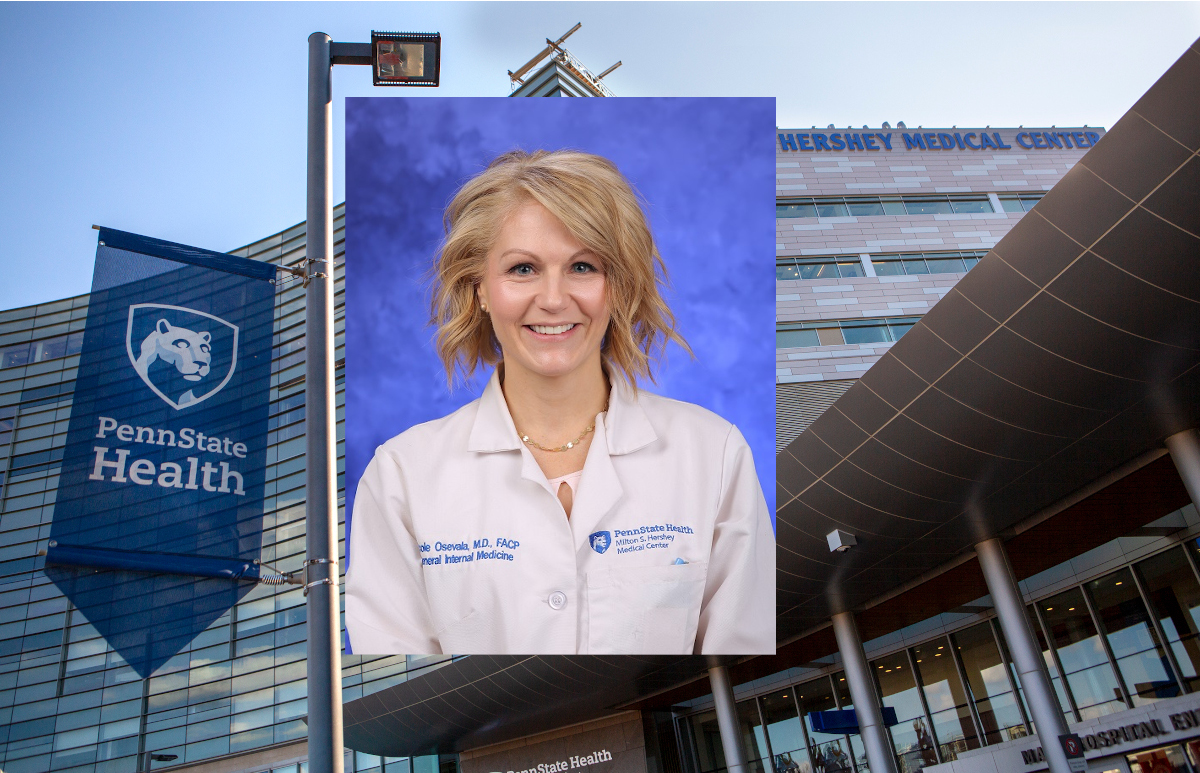 The Pennsylvania Department of Human Services has awarded Penn State $22.9 million to participate in its Regional Response Health Collaboration Program, which aims to mitigate and respond to COVID-19 outbreaks in nursing homes and long-term care facilities. Penn State Health Milton S. Hershey Medical Center and Penn State College of Medicine will lead the University's efforts, which will be focused in 13 counties in southcentral Pennsylvania.
Dr. Nicole Osevala, an internist and geriatrician at the Milton S. Hershey Medical Center, is coordinating the University's response and will work closely with the Pennsylvania Departments of Human Services and Health as well as the Pennsylvania Emergency Management Agency in tracking cases, and identifying and implementing individualized action plans for facilities. More than two thirds of COVID-19 deaths in Pennsylvania have occurred in residents of nursing homes and personal care homes.
"Penn State's broad range of expertise positions us well to help support long-term care facilities in the southcentral region and beyond during the COVID-19 pandemic," Osevala said. "Nursing homes and long-term care facilities are susceptible to COVID-19 outbreaks and our goal is to help these facilities to mitigate and effectively manage any future outbreaks they experience."
The grant is part of $175 million awarded collectively by the Department of Human Services through funding approved by the General Assembly. The Regional Response Health Collaboration Program will provide clinical, operational and administrative support to protect residents in long-term care facilities from COVID-19. It will help those facilities implement best practices in infection control, implement contact tracing programs, support clinical care through on-site and telemedicine services and provide remote monitoring and consultation with physicians.
Penn State is the sole recipient for the southcentral region, which includes Adams, Bedford, Blair, Cumberland, Dauphin, Franklin, Fulton, Huntingdon, Juniata, Lebanon, Mifflin, Perry and York counties.
There are three components to the University's response: a facility clinical support team; an educational program for facility staff and an innovation initiative to enhance facility COVID-19 response.
The first component involves a clinical team of Penn State Health experts who will coordinate site visits to help nursing homes and other long-term care facilities assess their readiness for a COVID-19 outbreak. These health care providers will provide telemedicine visits for residents living in facilities without medical staff and respond to COVID-19 outbreaks by deploying a rapid response team that can help with infection control by grouping positive patients together and educating staff and residents on mitigation measures.
In the second component of the grant program, faculty from Penn State College of Medicine and Penn State Smeal College of Business will educate administrators and staff at these facilities on topics ranging from proper use of personal protective equipment (PPE) to effectively managing a business during a crisis. The College of Medicine's Penn State Project ECHO will teach the clinical components and leaders from Penn State Executive Programs, the executive education provider within the Smeal College of Business, will teach the administrative elements.
"Our colleagues from the Smeal College of Business add a unique element to Penn State's participation in the Regional Response Health Collaboration Program," Osevala said. "Their faculty can offer unique training for administrators of long-term care facilities on leading a workforce under stress and addressing issues in supply chain management."
The final component of the Penn State response involves the University's Manufacturing and Sterilization for COVID-19 (MASC) initiative, which includes members from the colleges of Business, Engineering and Medicine. These faculty will bring their expertise to bear on solutions to increase testing capacity, provide reliable PPE supply and support contact tracing efforts in long-term care facilities.
If you're having trouble accessing this content, or would like it in another format, please email Penn State Health Marketing & Communications.