Highmark and Penn State Health continue to expand access for residents of central Pennsylvania
Highmark Health and Penn State Health are making it easier for residents of Cumberland County to access primary care with the opening of a new clinic on the Highmark corporate campus on Center Street in East Pennsboro Township.
The new Penn State Health Medical Group – East Pennsboro practice will be open to members of the community, including the 3,500 local Highmark employees who live and work nearby, on March 29. This critical access point in Cumberland County will provide convenient preventive and interventional medical services close to home for people in West Shore communities like Enola, Lemoyne and Camp Hill.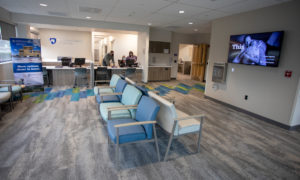 "We had a health clinic for employees for many years and now it has evolved into a primary care clinic for the public as well as our employees," said Deborah Rice-Johnson, president of Highmark Inc. and chief growth officer for Highmark Health. "The region continues to grow and this is an excellent location for our members. It is really convenient, it will have a pharmacy and a number of services for people."
The practice will be open from 7 a.m. until 5 p.m., Monday through Friday and be staffed by Penn State Health providers.
In addition to the practice on Highmark's Camp Hill campus, Highmark and Penn State Health are partnering to build new hospitals in Lancaster and Cumberland counties, enhancing access to Penn State Health primary and specialty services in growing regions of the state where the demand for care has increased. Penn State Health Hampden Medical Center is scheduled to open in the fall of 2021 and will serve Cumberland and surrounding counties. Penn State Health Lancaster Medical Center will open in 2022 and complements the health system's other efforts to provide care for residents of Lancaster County close to where they live.
In December 2017, Highmark and Penn State Health announced a joint investment of $1 billion in the health and well-being of central Pennsylvanians to keep health care local.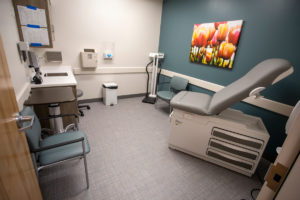 "Since announcing our partnership, Penn State Health and Highmark have been delivering on our promise to give communities we serve more convenient access to the health care services they need," said Dr. Safa Farzin, senior vice president for Penn State Health Medical Group. "The addition of this new clinic is proof of our continued dedication to offering high-quality care close to home."
In November 2020, Penn State Health announced the acquisition of Holy Spirit Health System in Cumberland County, which means more access to quality health care for people in the region.
If you're having trouble accessing this content, or would like it in another format, please email Penn State Health Marketing & Communications.