Hampden Medical Center first in Pennsylvania to offer new treatment for men with enlarged prostate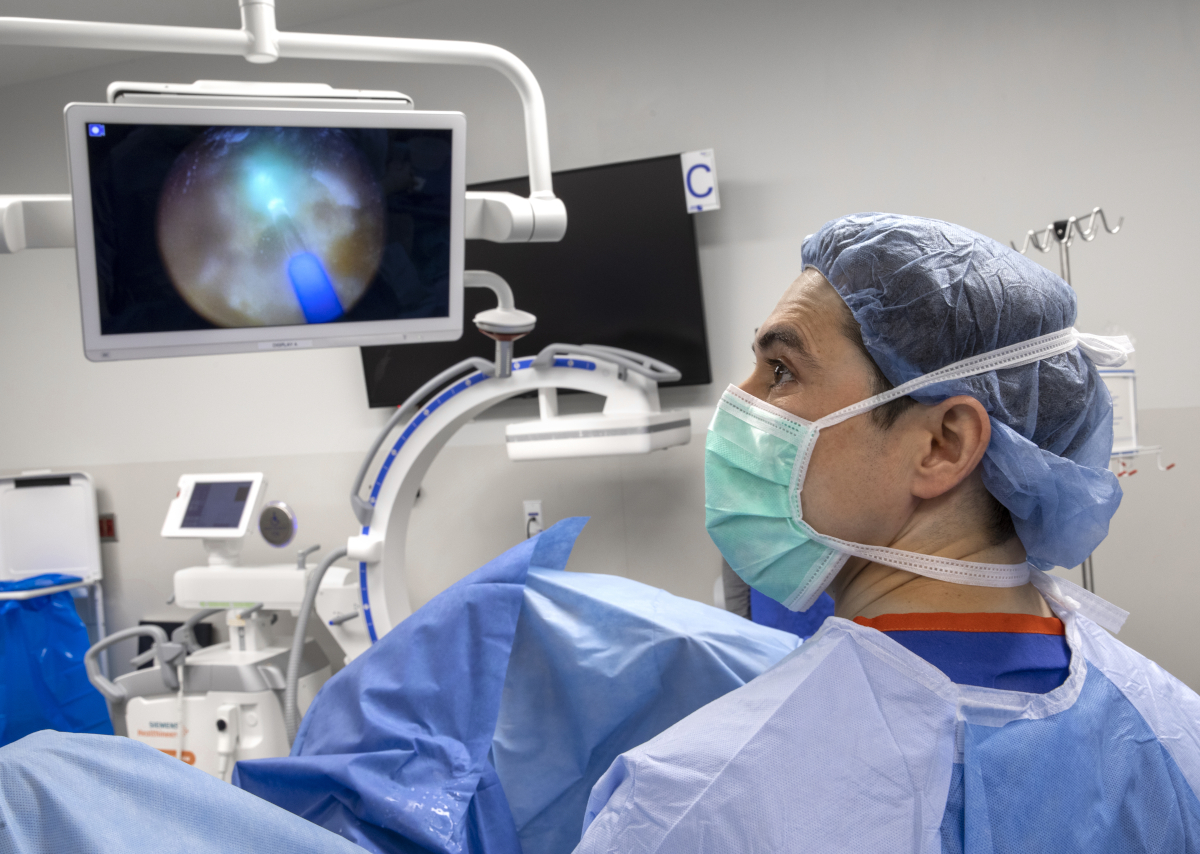 iTind is an alternative to surgery, medication and permanent implants
A Penn State Health patient has become the first person to receive a new, minimally invasive treatment for enlarged prostate at a Pennsylvania hospital. A team at Penn State Health Hampden Medical Center was the first in the state to perform the iTind procedure, which involves the temporary placement of a device to provide permanent relief of symptoms.
The team was led by Dr. Jaime Herrera-Caceres, a urologist, who says the device reshapes the prostatic urethra without burning or cutting tissue – and without leaving behind a permanent implant. The stent slowly expands and exerts gentle pressure at three precise points to widen the opening through which urine flows.
"As most men will experience the symptoms of an enlarged prostate at some point, there is a need for more minimally invasive treatment options that don't involve medication or major surgery," Herrera-Caceres said. "I am excited that we can offer these men iTind to improve their quality of life."
The iTind device is designed for men ages 50 and older. The implant procedure takes about 15 minutes and is performed under conscious sedation. The patient is sent home without a catheter and the device remains in place for five to seven days while the patient is at home, and is later removed in clinic. Clinical trials have shown that, upon removal, patients begin to experience relief of their symptoms without any effect on their sexual function.
Enlarged prostate affects approximately 50% of men between the ages of 51 and 60 and up to 90% of men over age 80. Symptoms include frequent urination with a sense of urgency and a weak urinary stream, which can include excessive urination at night.
If you're having trouble accessing this content, or would like it in another format, please email Penn State Health Marketing & Communications.