Penn State Health names renowned transplant surgeon to lead abdominal transplant program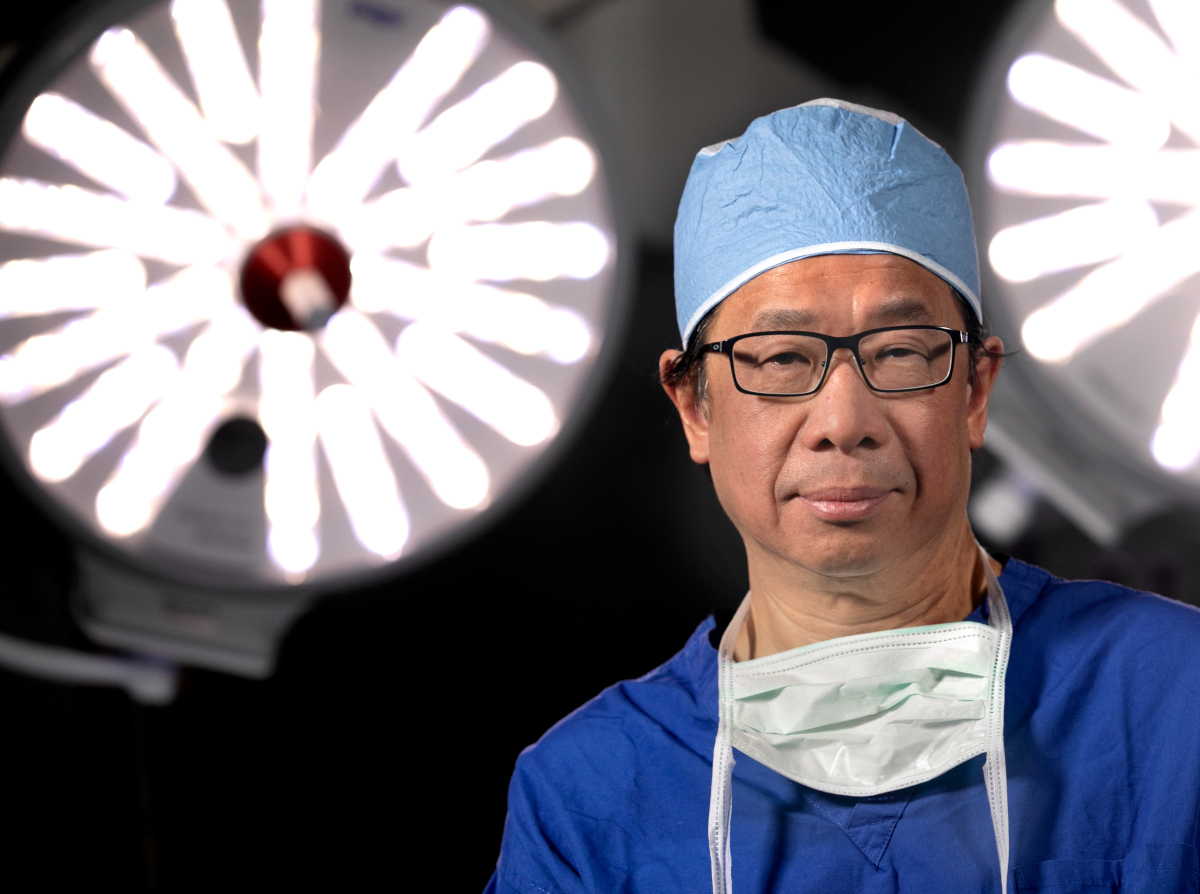 Penn State Health has recruited Dr. Johnny Hong, an internationally known leader in organ transplantation surgery and hepatobiliary surgery, to lead the abdominal organ transplant program at Penn State Health Milton S. Hershey Medical Center. Hong joined Penn State Health as chief of the Division of Transplantation and director of liver transplant surgery.
Hong has established a number of priorities for the Penn State Health program since his arrival in November, including recruitment of Dr. Thomas Butler, surgical director of kidney transplant surgery, and Dr. Raymond Lynch, director of transplantation quality and outcomes. Hong has also focused on launching a new destination center of excellence to treat end-stage organ diseases and offer transplantation services. He and his team are also seeking to expand access to include underserved communities and patients with the most medically challenging conditions. In addition, Division of Transplantation surgeons will serve as faculty at Penn State College of Medicine, helping to train the next generation of world-class physicians and surgeons, leading research to create innovative treatments and advocating for health policies that make organ transplantation more widely available.
Hong joins Penn State Health after serving as professor of surgery and chief of the Division of Transplant Surgery at the Medical College of Wisconsin, the fourth largest private medical school in the nation. He also served as the inaugural director of Solid Organ Transplantation at Froedtert & The Medical College of Wisconsin and Children's Wisconsin in Milwaukee. His career includes faculty appointments at University of California, Los Angeles (UCLA), where he served as associate professor-in-residence (surgery); director of live donor liver transplantation; medical director of liver, pancreas, and intestinal transplantation service; and fellowship program director for multi-organ transplantation and hepatobiliary surgery.
"Dr. Hong brings a renowned combination of success in treating patients, clinical excellence and groundbreaking transplant research," said Deborah Addo, executive vice president and chief operating officer for Penn State Health. "He has a track record for building top programs and his leadership will propel our progress forward."
As a researcher, Hong has served as principal investigator and co-investigator on liver disease and transplantation at the National Institutes of Health. His clinical research on cholangiocarcinoma, immunosuppression, critical care of transplant patients and partial liver grafts transplantation from deceased and live donors have led to new patient treatment guidelines. Hong's basic science research has led groundbreaking research on the development of a patented liver resuscitation therapy to convert otherwise discarded marginal organs to transplantable livers in the hopes of saving even more lives as patients wait for transplants. He has presented his work at national and international scientific meetings and authored more than 250 peer-reviewed manuscripts, book chapters and abstracts. Additionally, Hong serves on the editorial boards for many prestigious scientific journals and has received many awards and honors, including his election to the Fellowships of the American College of Surgeons and the American Surgical Association.
"Transplant surgery can provide patients a second chance at life, and we want everyone in central Pennsylvania who needs this care to know that we have built a truly exceptional multidisciplinary program they can trust right here," Hong said. "I am excited to be working side by side with an exceptional Penn State Health leadership team who shares the vision of developing a destination center for end-stage organ diseases and transplantation. It will be my privilege to care for patients in this region."
If you're having trouble accessing this content, or would like it in another format, please email Penn State Health Marketing & Communications.