The Medical Minute: Helping your cyclist avoid the most serious of childhood accidents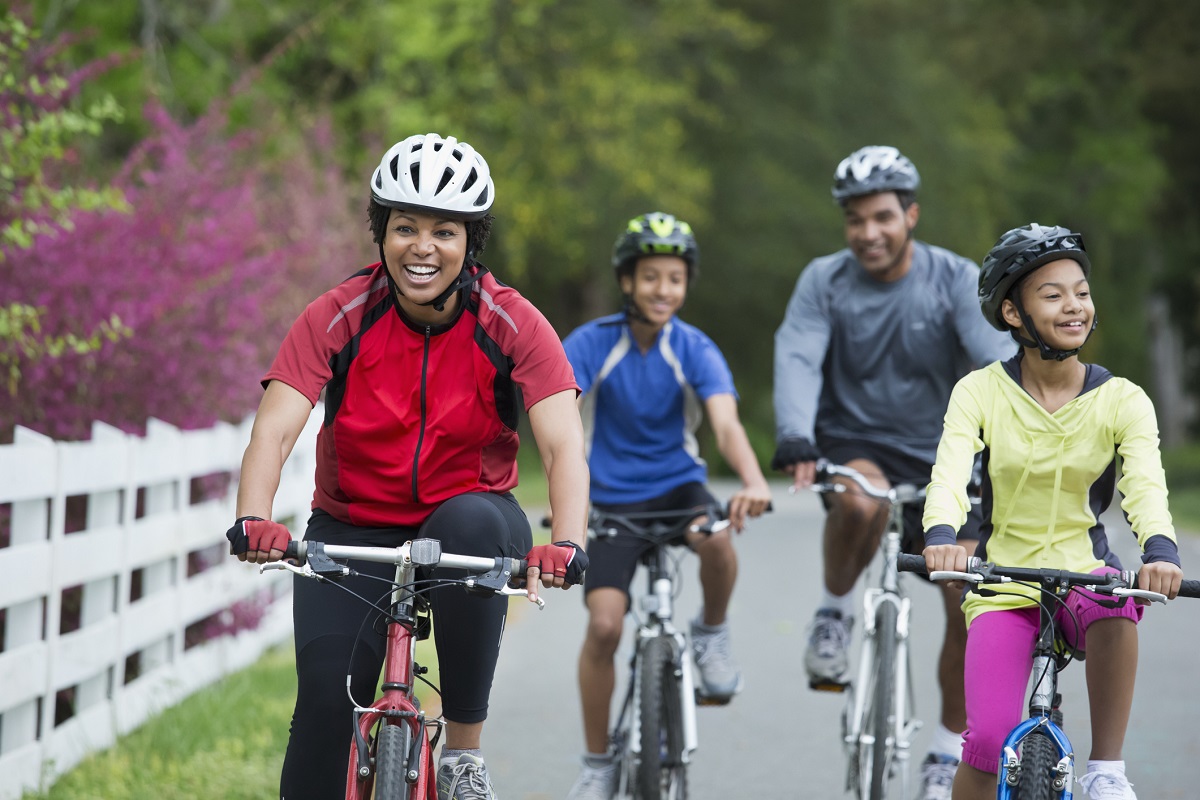 Odds are, kids aren't going to list bicycle helmets high on the cool list.
But for parents praying the yearly rash of accidents doesn't include their child, the bulky piece of head gear with the chinstrap couldn't be cooler if it was Miles Davis. When a child doesn't wear one while riding a bike, their odds of suffering a serious injury if they're involved in a crash go up by 40%, said Angela Mountz, community car seat safety program coordinator at Penn State Health Children's Hospital.
Teaching families about how to be safe when their child takes to the roadway on two wheels is part of Mountz's job. And at a national rate of two fatal bicycle accidents and 2,630 accidents requiring emergency room visits every week, few haven't been touched in some way by the need for bike safety.
That includes Mountz. "I had a cousin who was hit by a car [while on a bike]," she said. The cousin didn't die, but suffered from the injuries for the rest of his life.
"Kids go around thinking, 'it's not going to happen to me,'" she said. "But it's so important to protect yourself."
Does the helmet fit?
Your little cyclist might want something that fits the latest fad, but aim for safety over style, Mountz says.
Helmet laws in Pennsylvania require everyone under the age of 12 to wear one. That includes bike passengers – parents with children in trailers, for example, must make sure their child is wearing a helmet.
The maximum fine is $25. And just because the state law is for children doesn't mean parents should ignore it. Wear a helmet when you're riding, too. "We need to teach them by example," Mountz said.
Make sure to buy a new helmet from a reputable store.
And make sure it fits. Since your biker is likely still growing, check them out every two months. A helmet should:
Fit snugly. Make sure it doesn't move very much. At the same time, make sure it's not so tight it cuts off the circulation. Have your child open their mouth. Does they feel the helmet hugging the head. If not, try tightening it.
Not be so big it covers the eyes. The rim should be two finger widths above the eyebrows.
Have a chin strap that actually fits over the chin. Keep that strap buckled. Make sure the straps form a V under the ears.
Helmets should also be worn by skateboarders and scooter riders, Mountz said. If it has wheels and there's a chance they could wreck it, make sure their head is covered.
What about the bike?
Bicycles don't exactly grow on trees, and parents might be tempted to give an older sibling's bike to a brother or sister as a hand-me-down. But make sure the bike fits first. Have you child stand next to it. Are their hips even with the seat? When they aren't pedaling, their feet should be able reach the ground with ease. If one sibling is Danny DeVito and the other Yao Ming, it might be time for a trip to the bike shop.
Next, check out the condition of the bike. Check the tires and brakes. Is the chain loose? Are there any loose parts? If the bike is too big or in disrepair, consider that trip to the bike shop.
What should they wear besides helmets?
You don't necessarily have to go out and buy your kids biker gear (even if they say a leather jacket might make that helmet seem cooler). Still, it's a good idea to do a wardrobe check. Opt for sneakers over flipflops. Make sure they aren't wearing loose-fitting clothing that can get caught in the bike chain.
Whether they should wear other protective gear is up to you, but a good rule of thumb is to decide whether the gear impedes them from riding the bike. Elbow pad and kneepads might seem like a good idea, but not if they get caught in the chain or cause an accident.
What should we be aware of about traffic laws?
For starters, make sure your child is old enough to ride on the roadway. "You're not going to send a 3-year-old out on the road," Mountz said.
Talk to your older kids about the rules fo the road. Remember:
The bike is a vehicle, and not all that different from a car when it comes to the rules of the road. Motorists are required to allow four feet of distance when overtaking a bicycle, but bicyclers must follow traffic laws. Signal turns. Stop at crosswalks and yield to pedestrians.
Cyclists must ride with traffic, not against it.
Some municipalities provide bicycle lanes, be sure to stay between those lines.
Avoid riding on sidewalks or places designated for pedestrians to walk.
Ask permission before riding in a parking lot.
Related content:
The Medical Minute is a weekly health news feature produced by Penn State Health. Articles feature the expertise of faculty, physicians and staff, and are designed to offer timely, relevant health information of interest to a broad audience.
If you're having trouble accessing this content, or would like it in another format, please email Penn State Health Marketing & Communications.