Lancaster Medical Center expands cardiac services with new catheterization labs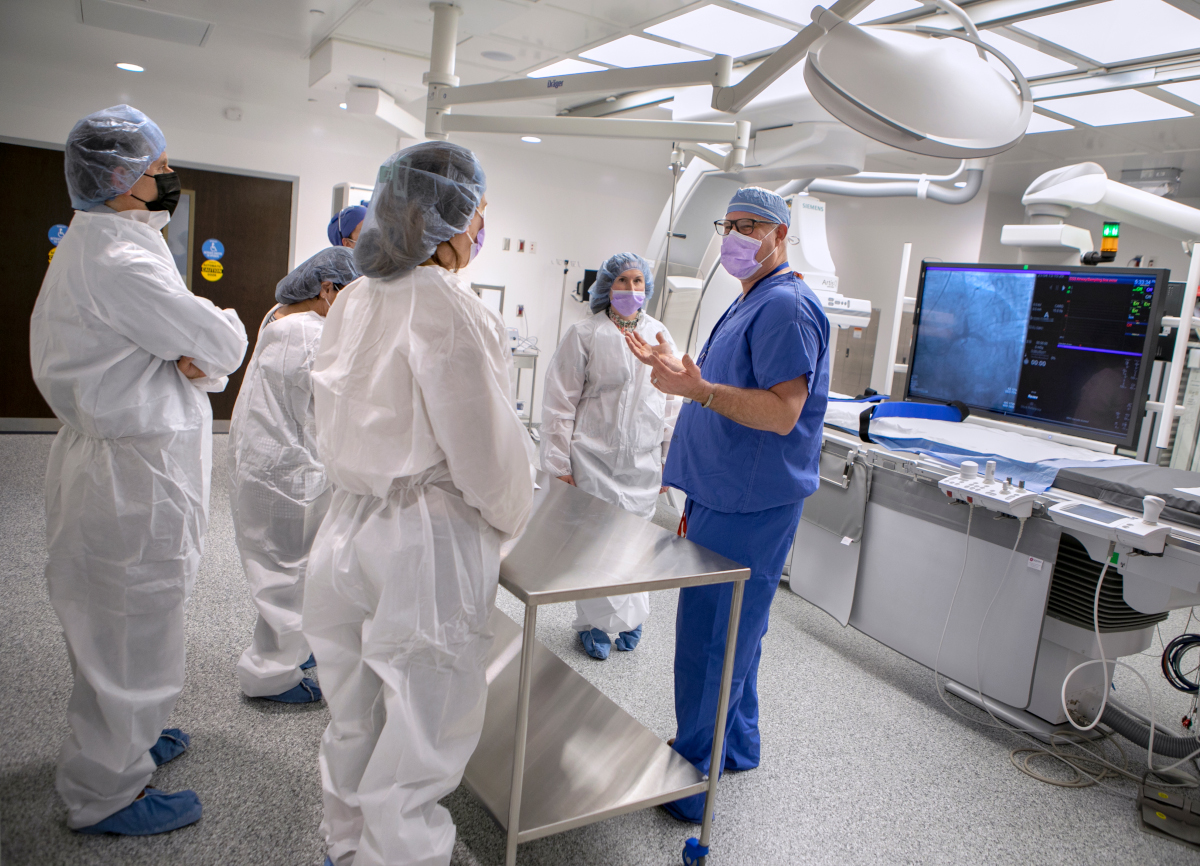 Penn State Health Lancaster Medical Center is expanding access to advanced heart care in the Lancaster region with the opening of two additional cardiac catheterization labs.
Lancaster Medical Center, which opened last October, included approximately 15,000 square feet of shell space on its second floor for the cardiac catheterization labs, as well as preparatory and post-procedure rooms and storage areas. Construction on the labs was completed in March, and providers welcomed the first patients this month.
The cardiac catheterization labs are equipped with state-of-the-art imaging technology to allow experienced cardiology specialists to perform a range of diagnostic tests as well as stent procedures to treat conditions such as blockages or irregular heartbeat. These can all be done with a minimally invasive procedure, requiring only a small incision.
"We know that heart care is a significant need in Lancaster, and we are building that personalized, well-equipped care team right here," said Dr. Patrick Fitzsimmons, an interventional cardiologist at Penn State Health Lancaster Medical Center. "We are proud to bring the newest technology closer to our patients and offer a full continuum of heart care."
The opening of the cardiac catheterization labs is the latest addition to Lancaster Medical Center's leading-edge care offerings, which include full cardiology services and a hybrid operating room – a procedural space that combines an operating room with guided imaging services to allow for complex surgical procedures. Patients also have enhanced access to the advanced care and clinical trials available in Hershey at Penn State Health Milton S. Hershey Medical Center and Penn State College of Medicine.
If you're having trouble accessing this content, or would like it in another format, please email Penn State Health Marketing & Communications.