Graziane recognized for Exceptional Moments in Teaching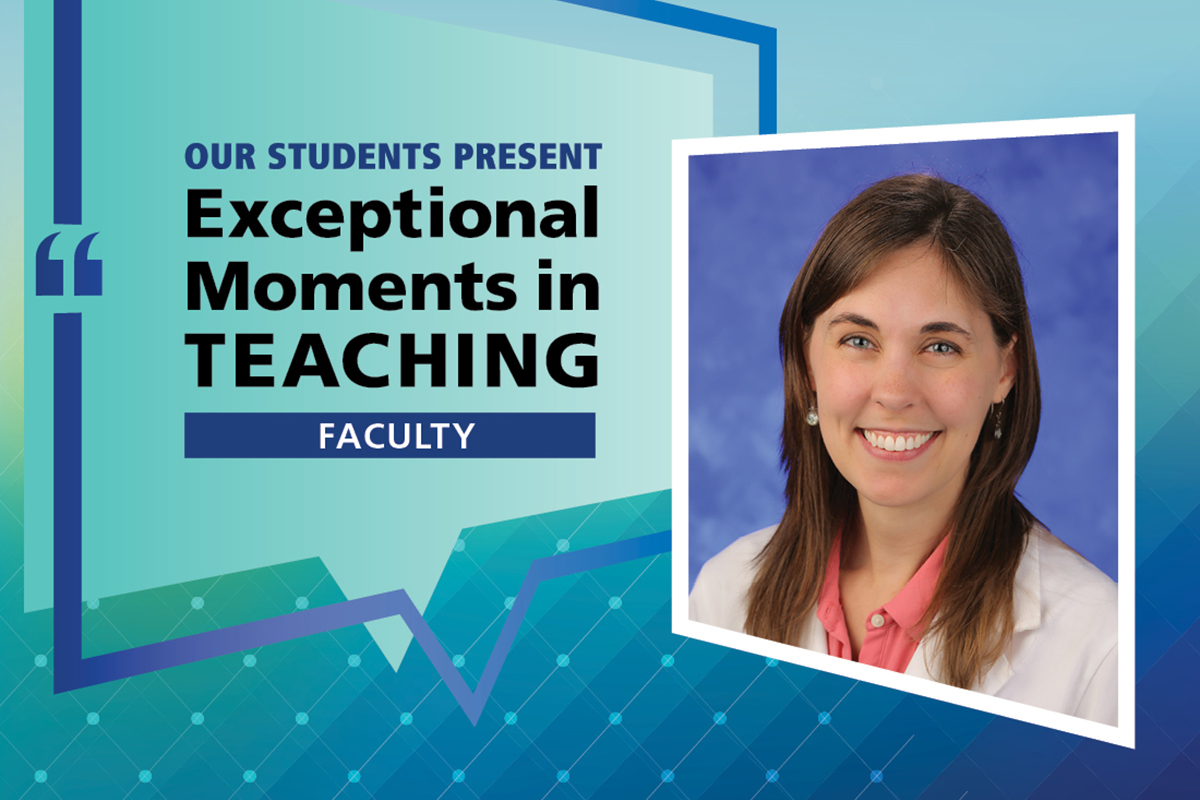 Julie Graziane, MD, an assistant professor in the Department of Psychiatry and Behavioral Health, assistant program director for the Psychiatry Residency Program and an inpatient psychiatrist at the Pennsylvania Psychiatric Institute (PPI), is featured for July in the "Exceptional Moments in Teaching" program.
"Dr. Graziane upheld high expectations and provided multiple learning opportunities throughout the week, which included observing and coaching how I interviewed patients, working with non-physician staff like therapists and care coordinators, writing daily notes with personalized feedback and preparing a small presentation on a clinical topic," said a student. "Through each of these activities, I felt that Dr. Graziane was able to assess my knowledge and abilities and offer personalized and specific feedback for improvement.
"On top of this, she never seemed too rushed or too busy to answer my questions or provide mentoring and advice about choosing a medical specialty."
Dr. Graziane specializes in the psychiatric care of older adults and medically compromised individuals. She is very involved in the education of Penn State College of Medicine medical students and psychiatry residents rotating through PPI.
Dr. Graziane graduated medical school from the University of Rochester, completed her adult psychiatry residency at Brown, followed by a geriatric psychiatry fellowship at the University of Pittsburgh Medical Center. Her academic interests include psychotherapy education and the intersection of voting and mental health.
Penn State College of Medicine's Office for a Respectful Learning Environment recognizes exceptional faculty, residents and fellows with the monthly "Exceptional Moments in Teaching" program. One faculty member and one resident/fellow are highlighted each month for their contributions. College of Medicine students are invited to submit narratives about faculty members, residents, nurses or any other educators who challenge them and provide an exceptional learning experience using the online nomination form.
The Office for a Respectful Learning Environment fosters an educational community at Penn State College of Medicine in which all learners and educators feel supported, challenged, valued and respected. It serves all learners at the College of Medicine: medical students, graduate students, physician assistant students, residents and fellows.
See previous faculty and resident/fellow honorees here.
If you're having trouble accessing this content, or would like it in another format, please email Penn State Health Marketing & Communications.