2017 Interprofessional Education Incentive Award recipient honored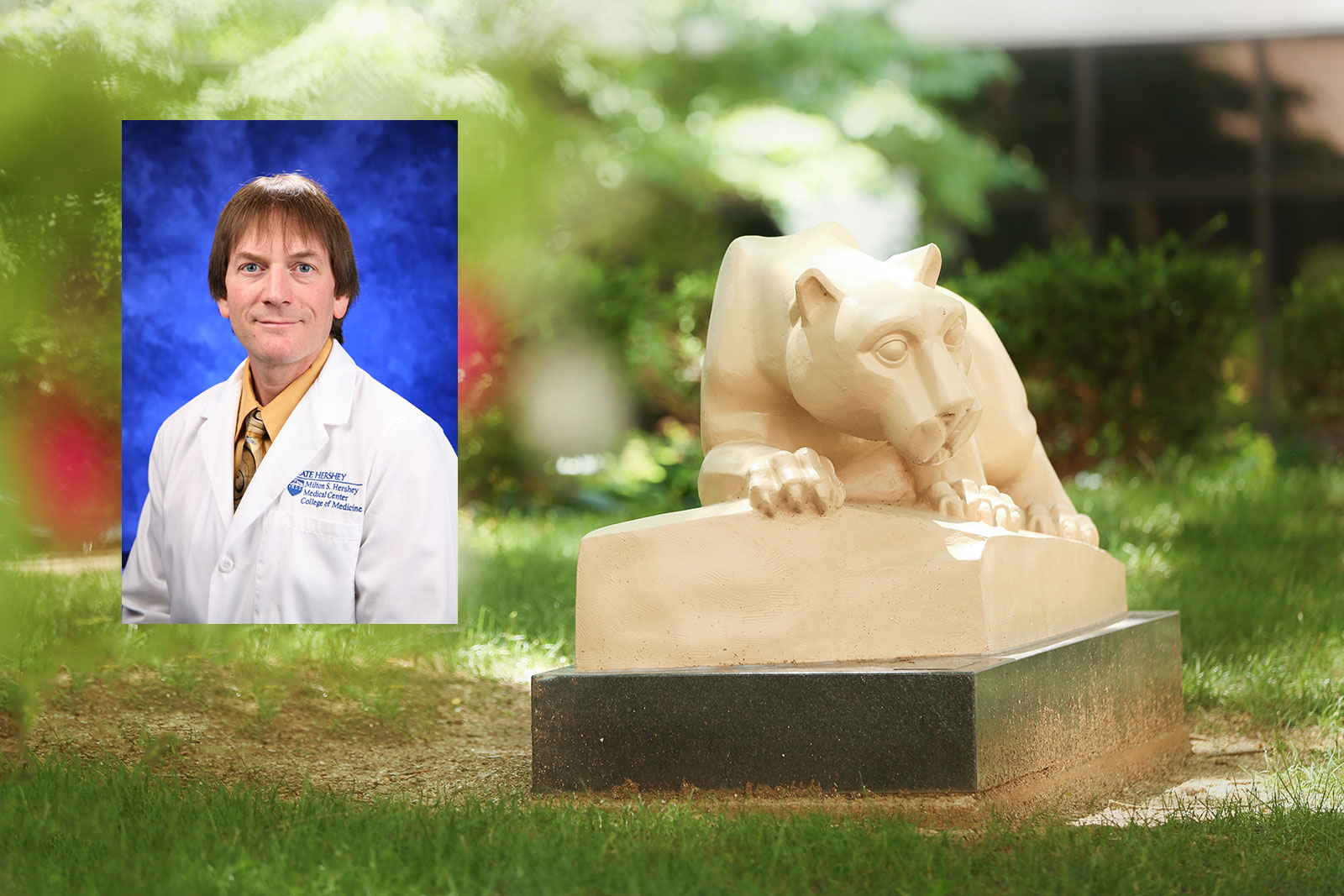 Eric Messner, MSN, PhD, assistant professor of Family and Community Medicine at Penn State College of Medicine, received the 2017 Interprofessional Education Incentive Award for his project, "Transitional Care/Interprofessional Education – Family and Community Medicine Clerkship."
The Transitional Care/Interprofessional Education (TOC/IPE) program in the Family and Community Medicine clerkship provides hands-on, real-life transitional care and interprofessional education experiences for medical, pharmacy, nurse practitioner and physician assistant students, and supports interprofessional education competency building in the four core competencies developed by the Interprofessional Education Collaborative in 2016.
In the program, students meet with assigned patients prior to hospital discharge to complete medication reconciliation and assure that the patients' needs are met during their transition to home. Students also participate in the follow-up visit at the Family and Community Medicine outpatient clinic.
This program was recently redesigned to address inpatient-to-outpatient continuity challenges. It is also implementing a formative evaluation to provide continuous improvement in program design and implementation, employing a case-based, mixed-methods evaluation of 10 randomly selected cases, with the goals of:
Understanding student and patient experiences in the program through semi-structured interviews with the students and patients.
Determining how the program impacts hospital readmission rates by tracking patients' inpatient and outpatient health care utilization for six months prior to and six months following their TOC/IPE-focused hospital discharge.
Determining how the program affects patients' health literacy and medication adherence through the use of validated assessment tools.
Learn more about the Interprofessional Education Incentive Award.
If you're having trouble accessing this content, or would like it in another format, please email the Penn State College of Medicine web department.