A hospital bed won't keep these local high school grads from their diplomas
By Jennifer Vogelsong
Kyle Vosburg didn't expect he would spend the last three weeks of high school at Penn State Children's Hospital. But the 18-year-old Mercersburg resident was diagnosed with leukemia in February and came down with a nasty cold after his third round of chemotherapy. Friends and family had hoped Kyle would be well enough to go home in time for this weekend's graduation ceremonies on the football field at James Buchanan High School.
Instead, staff at Penn State Health helped bring graduation to him.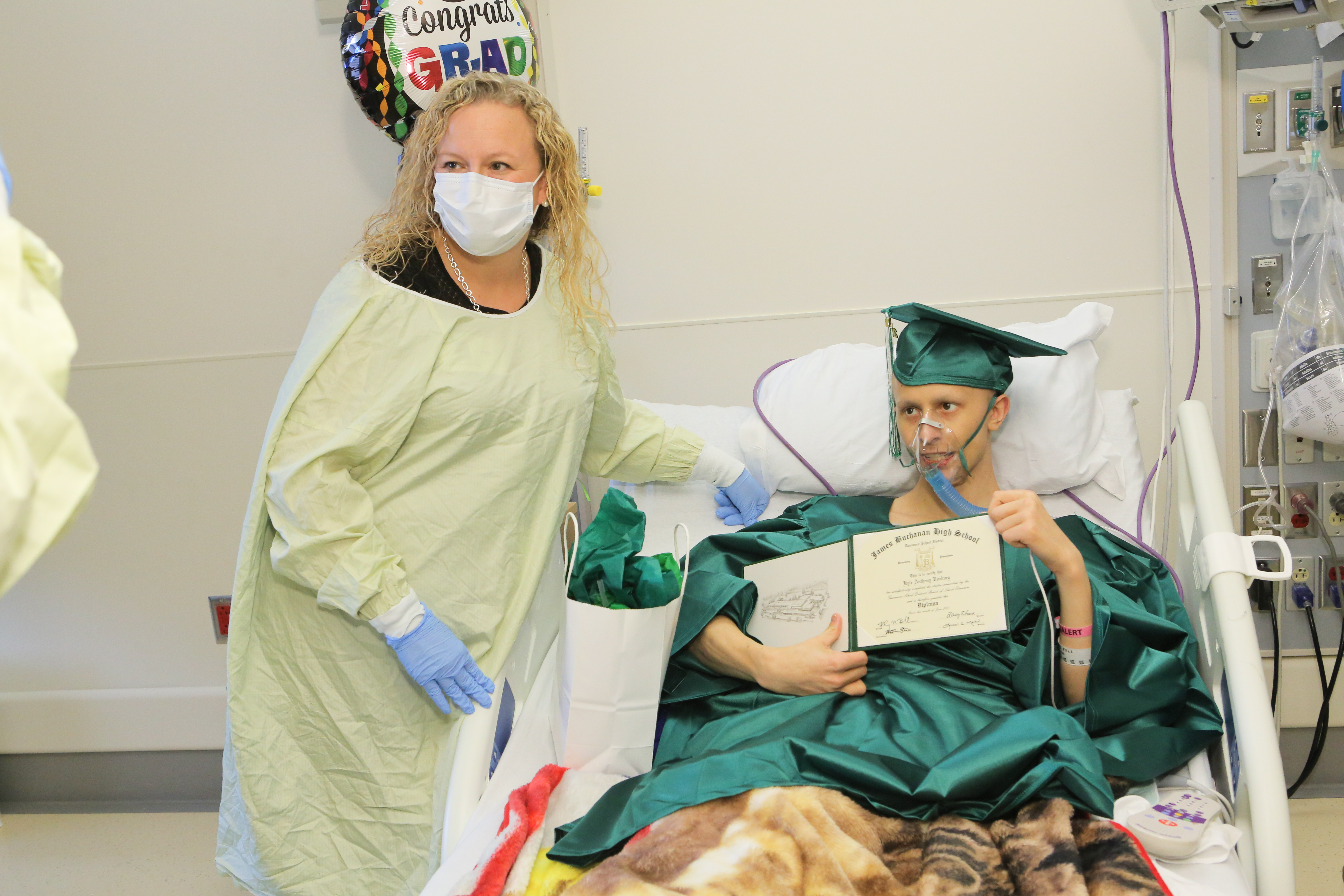 At noon Friday (June 2), the familiar bars of "Pomp and Circumstance" played from a cell phone as a procession walked through the door of his hospital room. Kyle sat in his green cap and gown, smiled, and accepted his diploma from his high school social worker.
Then came toasts and cake, the balloons and gifts – all the trappings of graduation, pulled together in record time by members of the Department of Patient and Guest Experience and their connections across campus.
"Patients are individuals, not just cases to move along," said Peggy Creany, administrative director of Patient and Guest Experience. "This is something personal we can do to help while they are here."
Members of his graduating class sent a signed poster congratulating Kyle and planned to wear orange ribbons on their gowns during graduation ceremonies to show support for him in his battle against leukemia.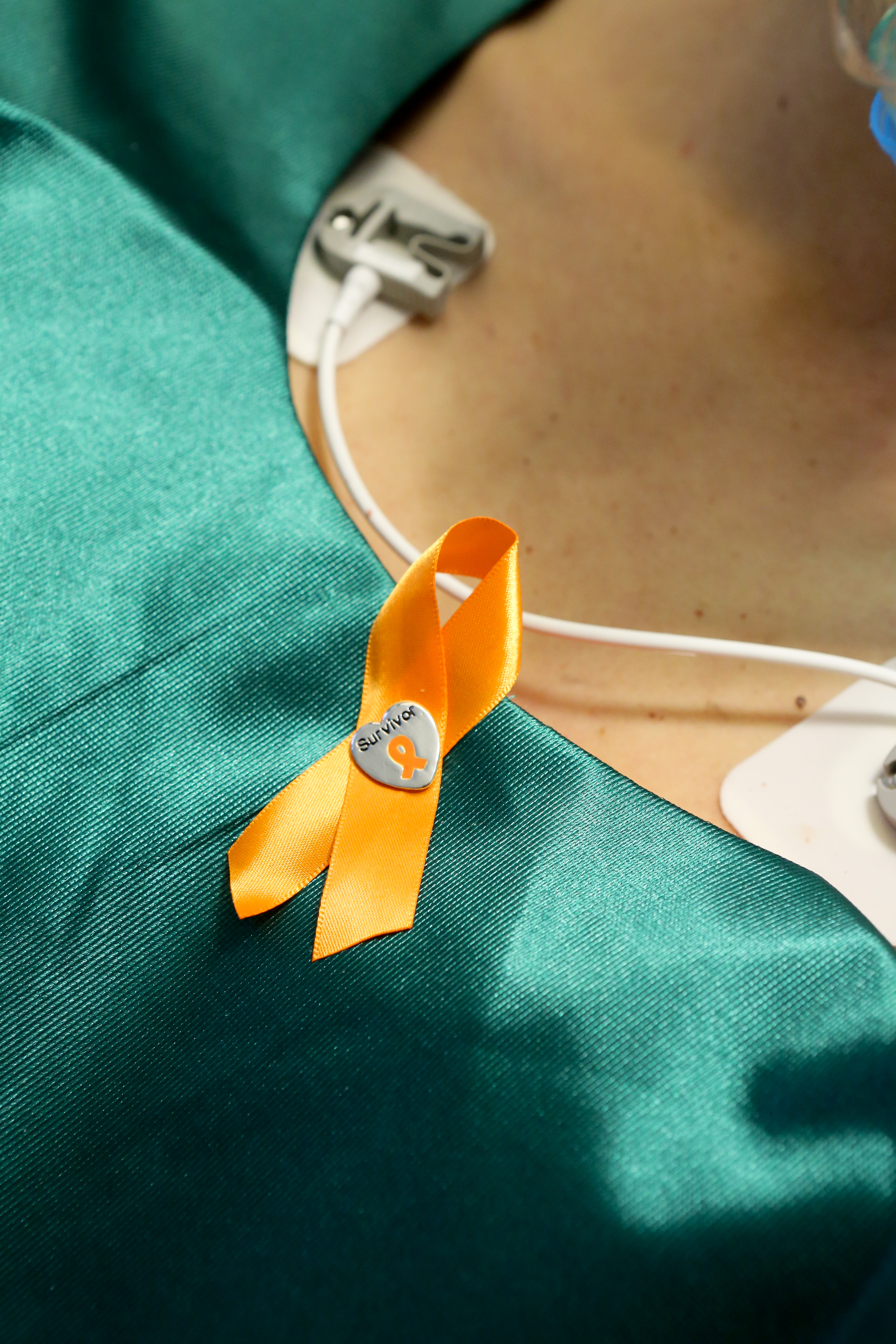 Instead of their presence, Kyle was surrounded by his in-hospital teacher, chaplain, social worker, and Ann Mahalik, who made sure he got out of his room to visit the Ronald McDonald House family cart every day. His parents and three siblings watched with smiles.
Kyle's mom Dawn said she was impressed by the production. "This is awesome," she said. "I'm overwhelmed because I didn't expect all this."
Friday evening, Kyle planned to FaceTime with a family friend, who would walk the stage at graduation in his place.
In a trauma wing nearby, 18-year-old Emily Baker of Newville was also making plans to participate in her high school ceremonies from afar. Baker found herself at Penn State Hershey after an automobile crash on Tuesday.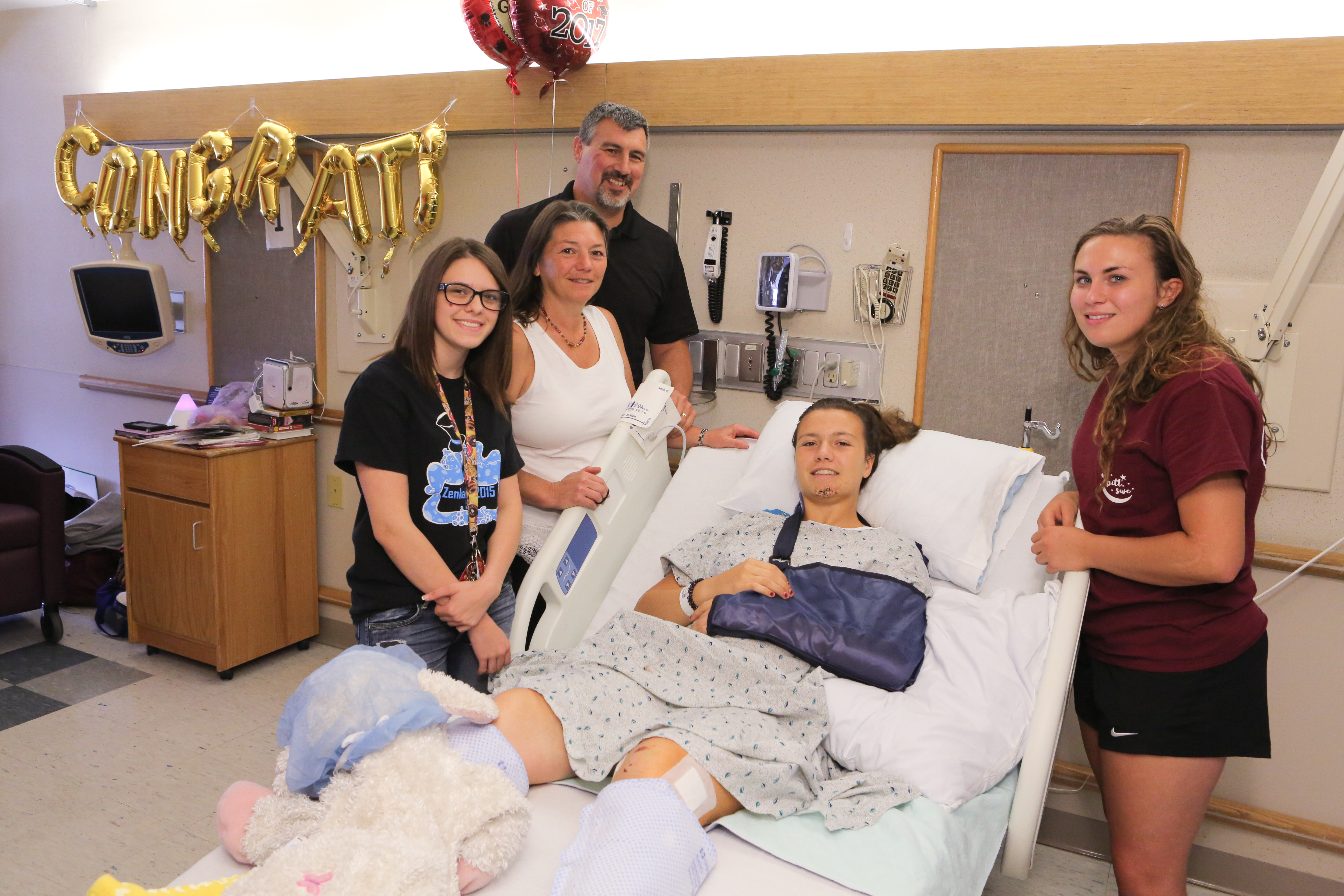 Friday afternoon, she lay in her bed recovering from surgery and visiting with two friends who had brought her cap and gown to the hospital. One corner of the room was filled with flowers, cards and balloons, while the outside was decorated with crepe paper streamers in Big Spring High School's maroon and gold colors and congratulatory window paint done by nurse Margaret Murray, a Big Spring alum.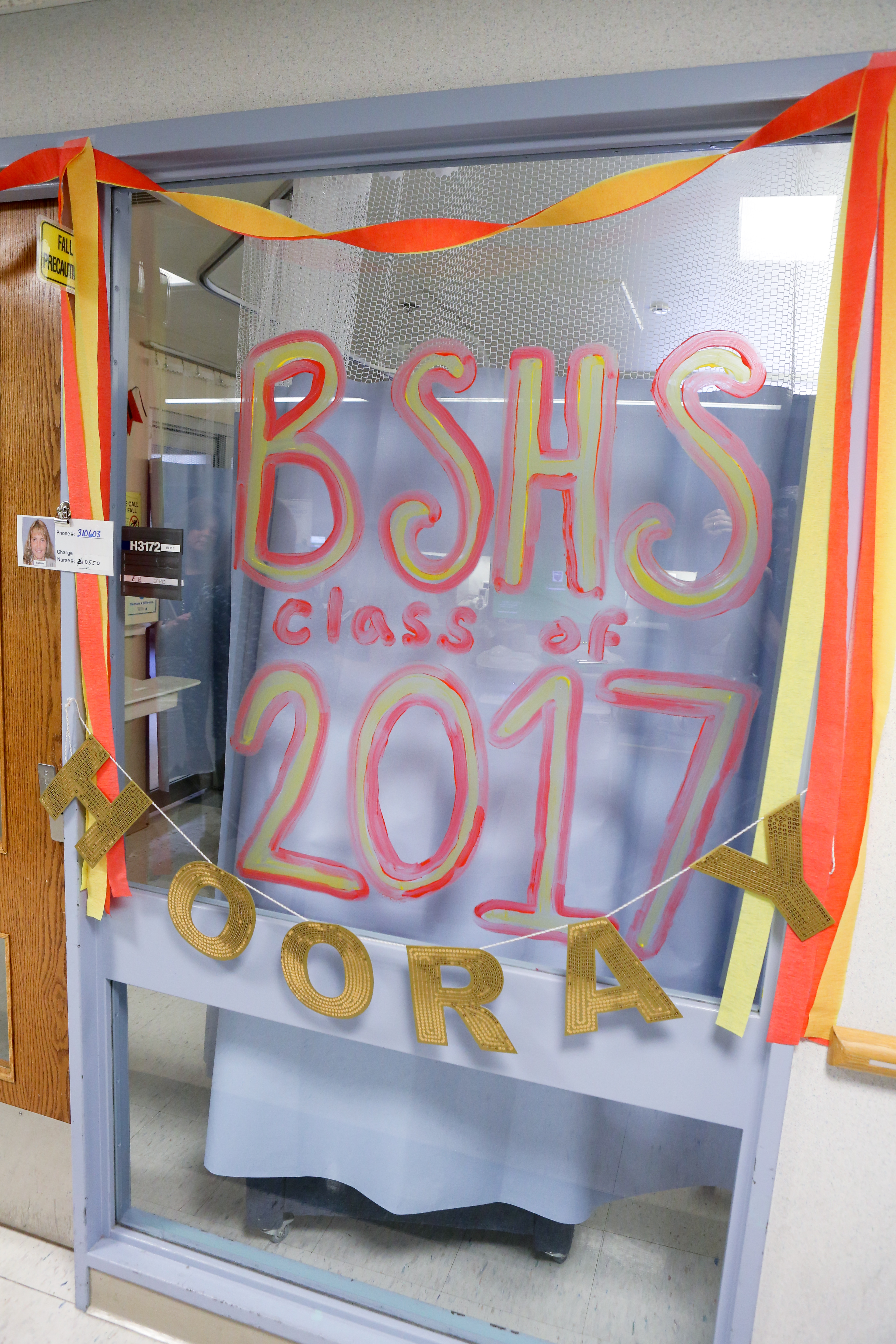 Emily, salutatorian of her class, planned to participate in Friday night's graduation via an iPad hooked up to a robotic device that her school has used for homebound instruction in the past. "A fellow student suggested to the principal that they do that," Emily's father Bob Baker explained. "She can control it and move her view to interact with her friends." Then she'd celebrate with cupcakes decorated in her school colors, sparkling grape juice and gifs, pulled together by hospital staff.
"Graduation is a huge event in life, and our job is to keep our patients as close to what they would be doing at home as we can," said Misty Bowman with the Patient and Guest Experience department. "We wanted to make their day special."
If you're having trouble accessing this content, or would like it in another format, please email the Penn State College of Medicine web department.