I am Penn State Health: Terri Neibauer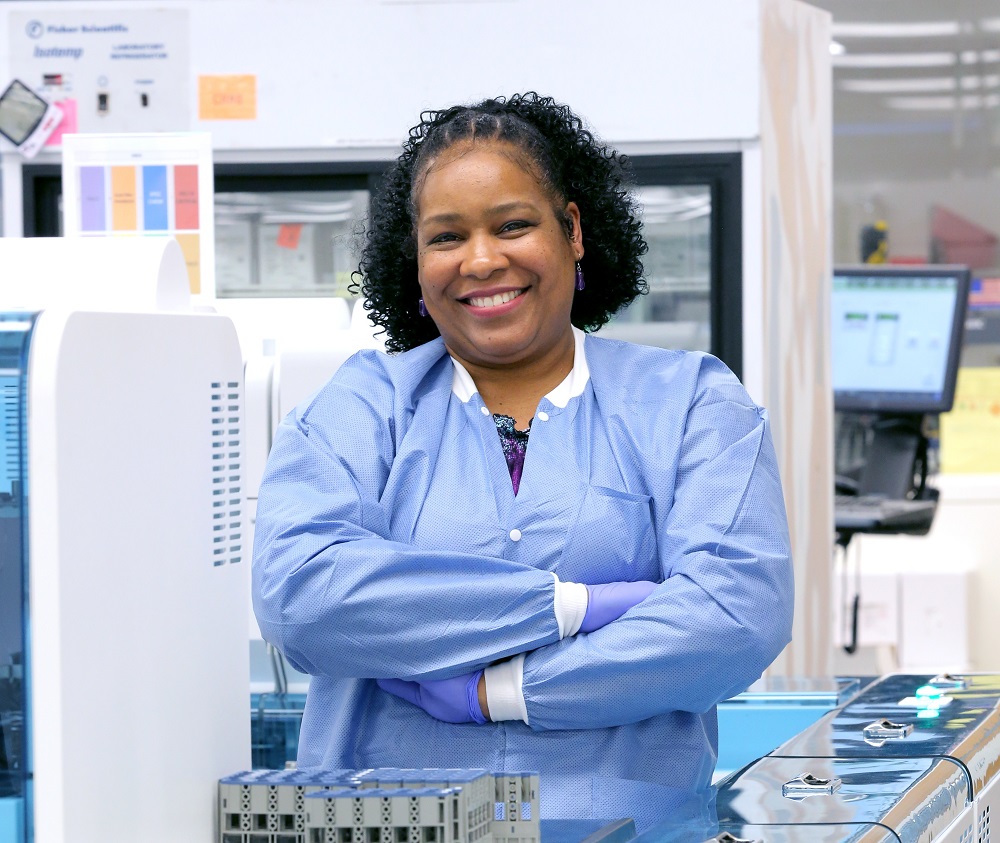 When she analyzes a sample in her lab, Terri Neibauer doesn't just see a tube, she sees the person behind it. She knows if the results aren't right, it will impact patient care.
For this 22-year veteran of Penn State Health, teamwork and patient focus are paramount in her role as a senior technical specialist in the Automated Testing Lab, which is part of the Department of Pathology at Penn State Health Milton S. Hershey Medical Center.
During National Laboratory Professionals Week April 22 to 28, learn more about Terri in this video:
How I Got Here
When I was 15, my mother died of an aneurism, and two months later, my father died from cirrhosis of the liver and diabetes. At that point, I was determined to be in the medical field, to understand the "why" of what happened. I enlisted in the Air Force for four years and, during that time, went to the Community College of the Air Force for training as a medical laboratory technician.
Best Part of Working Here
I love helping my supervisor and my co-workers—that's where I find the most satisfaction. Everyone here has the same goal—to provide world-class care.
Most Memorable Project
I helped to choose the new automated testing system for our lab, which launched in February 2018 – from selecting the instrumentation through process development to implementation.
Why It Matters
It streamlines a lot of our manual processes. It benefits patients by offering tests more frequently with faster turnaround time, which means a faster treatment plan.
Biggest Challenge
Trying to make sure that everything gets done! To manage, I ask for help, I write a big to-do list, and I talk to myself, out loud. It helps me organize what I'm doing. My co-workers get a kick out of it.
Why I'm Proud to Work Here
Just knowing that patients are getting the best care available makes me very proud, and I think it would make my parents proud. 
My Take on the Bigger Picture
Being a part of Penn State Health, our lab doesn't just serve the Milton S. Hershey Medical Center – we provide laboratory services for Penn State Health outpatient clinics, and we exchange ideas and information on testing services with St. Joseph Medical Center.
If I didn't Work Here, I Would…
… be a movie editor. I like taking videos and pictures and putting them together with music.
Three Things I Couldn't Live Without
My family — I've been married for 27 years and have four children
Coffee
My computer
Surprise!
I like to sing.
If you're having trouble accessing this content, or would like it in another format, please email the Penn State College of Medicine web department.