Leading-edge research takes center stage at IBD Research Symposium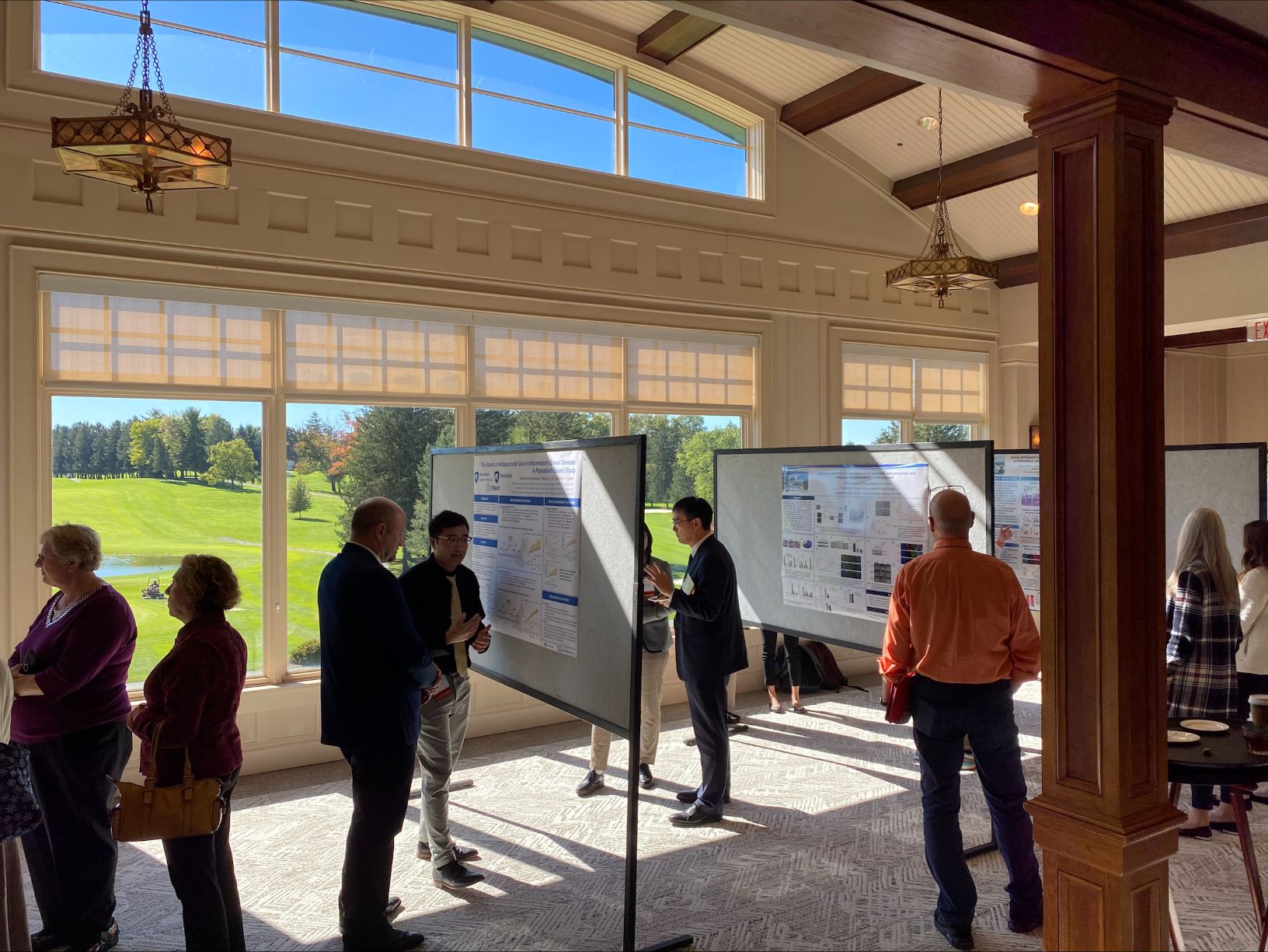 The Penn State College of Medicine Inflammatory Bowel Disease (IBD) Research Symposium was held at the Hershey Country Club on Friday, Oct. 13.
This event is designed to highlight leading-edge research related to better understanding the causes, effects and management of IBD, including important work being undertaken at Penn State.
The IBD Research Symposium was highlighted by presentations provided by the keynote speaker, Jerrold Turner, MD, from Harvard University and invited speaker Stefan Holubar, MD, from the Cleveland Clinic, both of whom are internationally recognized for their IBD-related research work. Several investigators associated with the Carlino Family IBD Center hosted and presented research at this event, including members of the Division of Colorectal Surgery (such as Walter Koltun, MD; Gregory Yochum, PhD; and Wei Ding, MD, PhD) and the Division of Gastroenterology and Hepatology (among them Kofi Clarke, MD, division chief; Matthew Coates, MD, PhD; Prashant Nighot, PhD; and Iryna Pinchuk, PhD). Additionally, several other collaborating investigators provided outstanding presentations, including Guy Townsend, PhD; Wesley Raup-Konsavage, PhD; Gregory Holmes, PhD; and Vishal Singh, PhD.
Please refer any questions related to the IBD Research Symposium to Dr. Coates via email.
If you're having trouble accessing this content, or would like it in another format, please email the Penn State College of Medicine web department.