The Medical Minute: Which colorectal cancer screening do I need?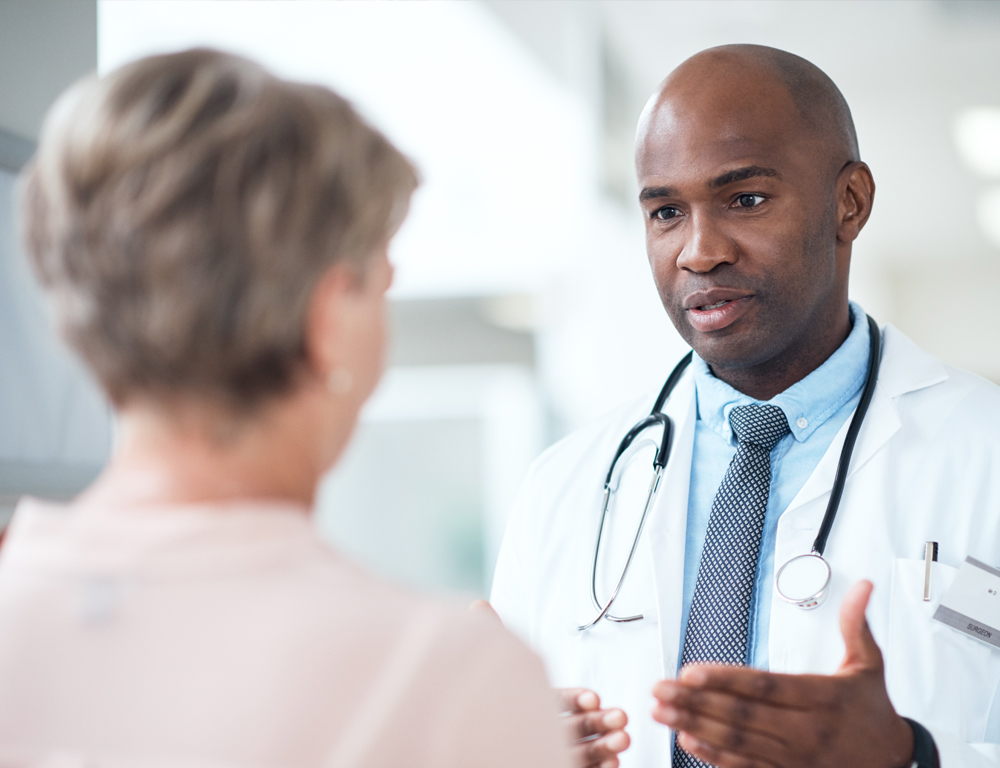 March is Colorectal Cancer Awareness Month, and the Colorectal Cancer Alliance is urging everyone to talk with their health care providers about screening.
Each year, more than 140,000 people in the U.S. receive a diagnosis of colorectal cancer, and about 50,000 die from the disease. It's the second-leading cause of cancer death among U.S. men and women combined. Yet it's highly preventable.
"With colorectal cancer screening, we can detect precancerous lesions and get them removed," said Dr. Kofi Clarke, chief of the Division of Gastroenterology at Penn State Health Milton S. Hershey Medical Center. "We've begun to notice the incidence of colorectal cancer decreasing in the past few years, and we believe that is partly due to screening."
While all types of colorectal cancer screening are more effective than no screening, the right test for an individual depends on their risk factors.
If a person has no family or personal history of polyps, colon cancer or inflammatory bowel disease (IBD), no history of abdominal radiation as a child or radiation treatment for prostate cancer, they are typically at average risk for colorectal cancer. This category represents the majority of people.
"People at average risk should start getting screened at age 50 with the exception of African-Americans who should start screening at age 45," Clarke said.
People at average risk have numerous screening options, including:
Colonoscopy: This test allows doctors to view the inside of the colon and remove any polyps or abnormal findings for further testing. It's the gold standard and is recommended once every 10 years for patients at average risk. If a patient's doctor finds precancerous polyps, he may ask them to increase the frequency of colonoscopies depending on the size, number and type of polyps found.
Virtual Colonoscopy: People at average risk who decline a colonoscopy can have this less invasive test – a CT scan of the colon – once every five years. "But if the test detects polyps, you will still need a colonoscopy to have them examined," Clarke said.
Stool DNA Test: This newer option includes tests like Cologuard, which was approved by the U.S. Food and Drug Administration in 2014. In simple terms, it measures stool DNA from a single sample and can be as effective as a colonoscopy for people at average risk. These tests should be done once every three years.
Other fecal tests: A Fecal Immunochemical Test (FIT) checks for blood in samples from a single stool. A High-Sensitivity Guaiac-Based Fecal Occult Blood Test (HSgFOBT) preferably should be done at home. It involves testing for blood from three separate bowel movements. Either test is recommended once a year for people at average risk.
People at high risk for colorectal cancer should have a colonoscopy once every five years and preferably should not use other screening options. "For those with a family history of colorectal cancer, we recommend they start screenings at either age 40 or five years before their family member was diagnosed," Clarke said. People with IBD should begin screening after eight years with the condition.
People who are uncertain about their risk level should talk with their health care provider.
Learn more:
The Medical Minute is a weekly health news feature produced by Penn State Health. Articles feature the expertise of faculty, physicians and staff, and are designed to offer timely, relevant health information of interest to a broad audience.
If you're having trouble accessing this content, or would like it in another format, please email Penn State Health Marketing & Communications.