Hershey Medical Center takes part in full-scale emergency response exercise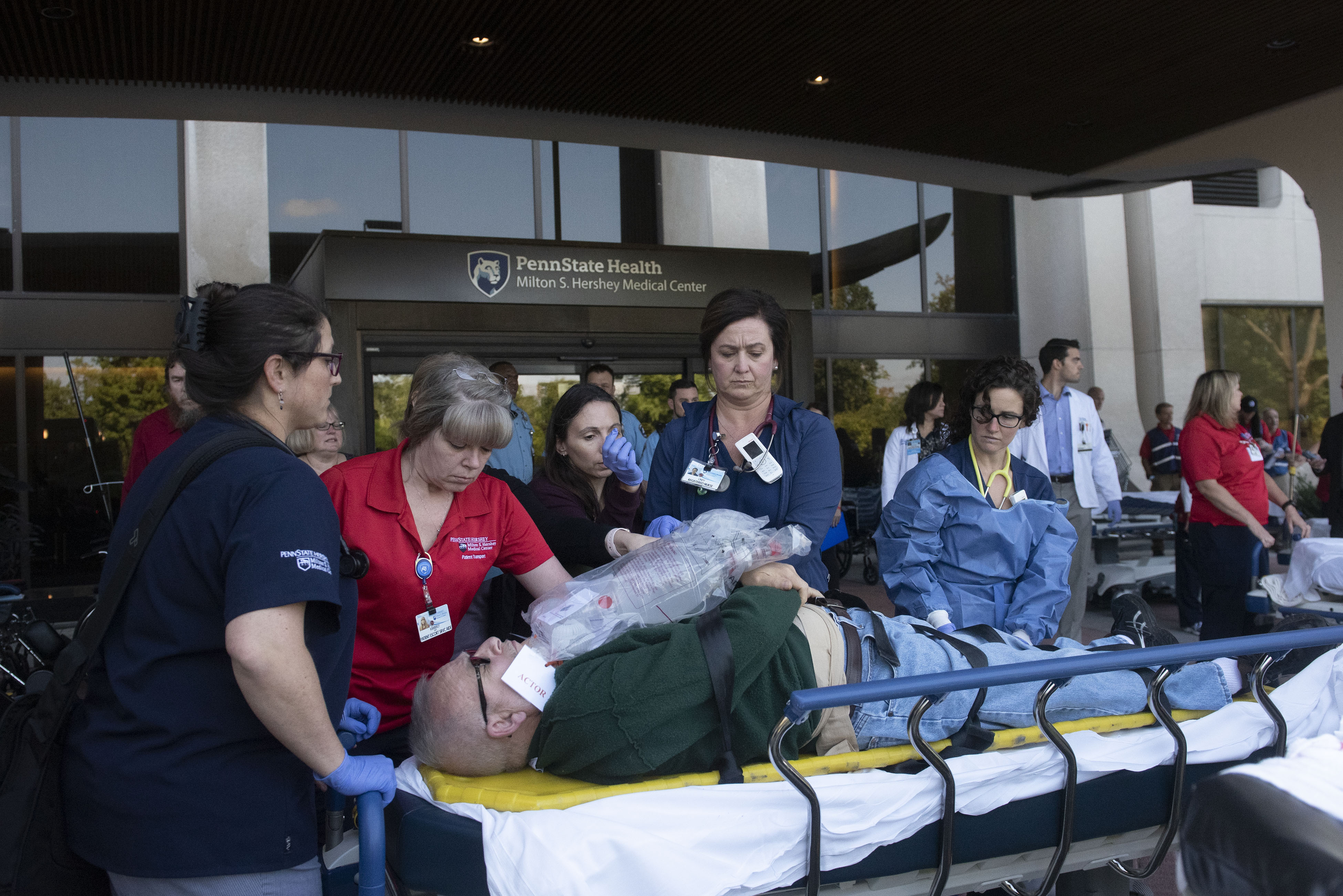 Other participating groups included Derry Township Police Department, Hershey Entertainment & Resorts
On Thursday, Sept. 19, the Cybersecurity and Infrastructure Security Agency (CISA) held a full scale exercise in Hershey to test emergency response plans in collaboration with local and state organizations. This collaboration brought together operational leadership, security and first responder teams from a number of groups including Derry Township Police Department, Pennsylvania State Police, Penn State Health Milton S. Hershey Medical Center, Hershey Entertainment & Resorts and Hershey Fire Department, to test tactical response and coordination in a complex and coordinated attack at Hersheypark, a regional amusement park.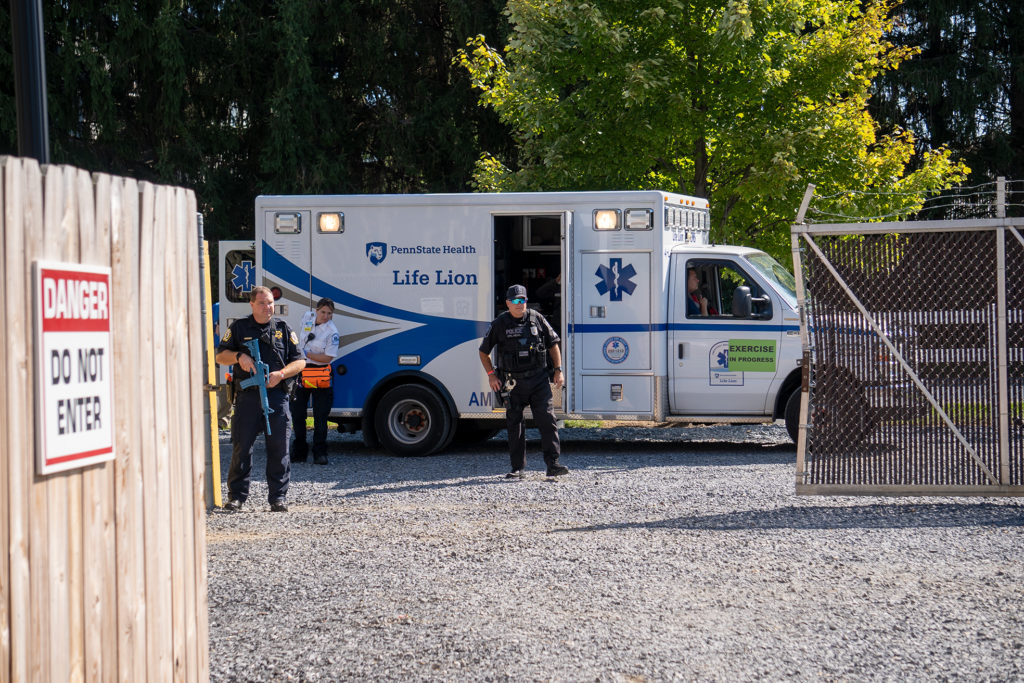 "CISA routinely partners with industry and government to plan and practice for a wide range of possible scenarios. This is an important part of maintaining an environment that allows Americans to freely enjoy the pastimes that are so much a part of our way of life," says Brian Harrell, CISA Assistant Director for Infrastructure Security. "A full-scale exercise like this one represents an investment of time and energy by all participating groups and is one of the best ways to ensure we are collectively ready for anything."
Derry Township Police Chief Garth Warner added, "With Hershey, PA, being such a popular regional tourist destination with millions of visitors annually, it is essential that our collective teams continually test our collaboration, responsiveness, and security processes and procedures. We are fortunate that CISA selected to work with our teams on this important event." Warner continued, "The safety and security of our employees, residents and visitors is paramount to everything we do. Participating in this extensive exercise puts all of us in a better position to respond effectively as a unified team."
The exercise, which was planned over the last year, included a number of objectives related to response procedures, including integrating the private sector into the incident command structure; managing crowds, including employees, guests and patients; evacuation and shelter–in-place decisions; integrating public sector emergency medical teams with on-site medical providers; and integrating on-site, off-duty uniformed law enforcement with responding, on-duty law enforcement. Additional objectives covered family assistance plans and public messaging before and following an incident.
"This type of training is an important measure of our preparedness and an integral component of our safety and security readiness planning. We appreciate the opportunity to collaborate with national, regional and local leaders in public safety and security and to partner with CISA on this exercise," said Jason White, Managing Director of Safety & Security, Hershey Entertainment & Resorts.
More than 500 participants and observers participated in this exercise over the course of several hours. The exercise demonstrates the commitment of CISA, state, and local partners to ensure a secure and safe environment for everyone.
If you're having trouble accessing this content, or would like it in another format, please email Penn State Health Marketing & Communications.