Lorenz named Hershey Medical Center associate vice president of transplant services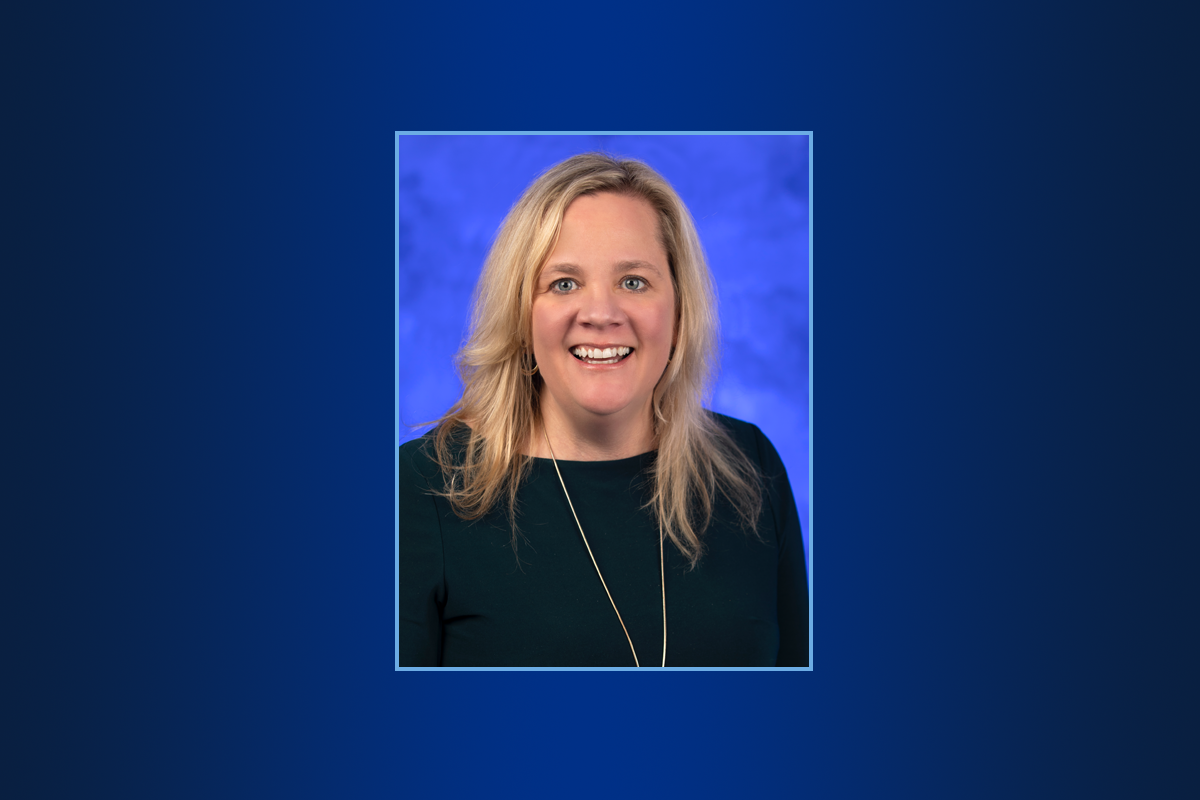 Penn State Health Milton S. Hershey Medical Center welcomed Michelle Lorenz, associate vice president of Transplant Services, effective March 24.
Lorenz joins new abdominal transplant surgeons Dr. Johnny C. Hong, Dr. Thomas E. Butler and Dr. Raymond Lynch, who helped Penn State Health achieve reactivation of the abdominal organ transplant program. Her appointment completes the team that, along with medical specialty directors Dr. Karen Krok and Dr. Nasr Ghahramani, will lead one of the top kidney and liver care teams in the country.
Lorenz also has oversight for Hershey Medical Center's high-performing heart transplant program.
As the transplant program's administrative and operational lead, Lorenz will focus on the delivery of safe, high-quality care and enhanced patient satisfaction. Her expertise in team building and strategic planning will support the program's long-term growth, optimize the effectiveness and accessibility of the department, and advance the organization's mission to provide compassionate, equitable health care.
Lorenz is a committed top-tier transplant administrator with more than 17 years of leadership experience. Since July 2022, she has served as the interim organ transplant clinical director of the University of Virginia Medical Center. In this role, she mentored project managers, developed an ambulatory transplant clinic and led pediatric transplant programs and abdominal donor initiatives.
While serving as market director for organ transplant programs at Creighton University Medical Center in Nebraska, Lorenz assisted in the development of an adult kidney and heart transplant feasibility study and designed a strategic ambulatory clinic space for organ transplantation. She spent nearly five years in a director position with Baptist Memorial Hospital ─ Memphis in Tennessee. During that time, she built the first advanced heart failure satellite clinics in Arkansas and Mississippi and served as marketing project manager to increase program visibility.
Her other prior roles include director of ventricular assist device and organ transplant programs for Spectrum Health in Grand Rapids, Mich., and transplant administrator and clinical cardiac transplant coordinator for Emory Saint Joseph's Hospital in Georgia.
Lorenz earned her Bachelor of Science in nursing from Northern Michigan University and her MBA in health care from Cornerstone University in Michigan. She is a certified clinical transplant coordinator and member of the American Board for Transplant Certification and its Communities of Practice.
If you're having trouble accessing this content, or would like it in another format, please email Penn State Health Marketing & Communications.