LionCare dispenses shots, screenings at inner-city Harrisburg free clinic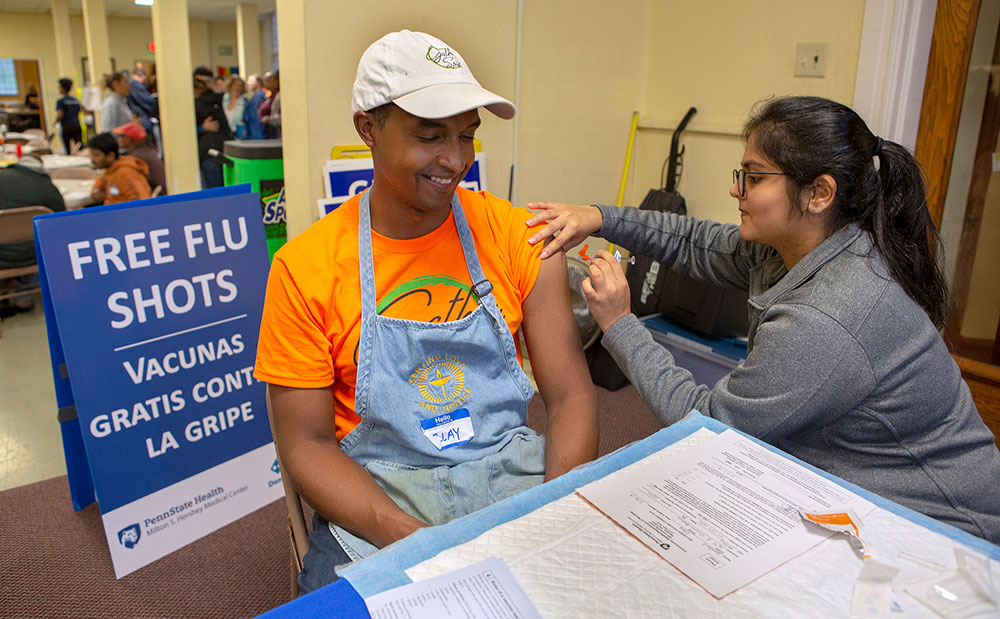 LionCare, a student-run, nonprofit clinic staffed by student and physician volunteers from Penn State College of Medicine and Penn State Health Milton S. Hershey Medical Center, hosted a free clinic Oct. 27 in the city's impoverished Allison Hill neighborhood.
Joined by other student groups from the College of Medicine, LionCare completed 40 Atherosclerotic Cardiovascular Disease screenings and administered 67 flu shots during the event, which was dubbed "Health on the Hill."
The groups also provided free information about well-child visits, prostate cancer, urinary tract infections, women's health, stress management and sexual health.
If you're having trouble accessing this content, or would like it in another format, please email the Penn State College of Medicine web department.